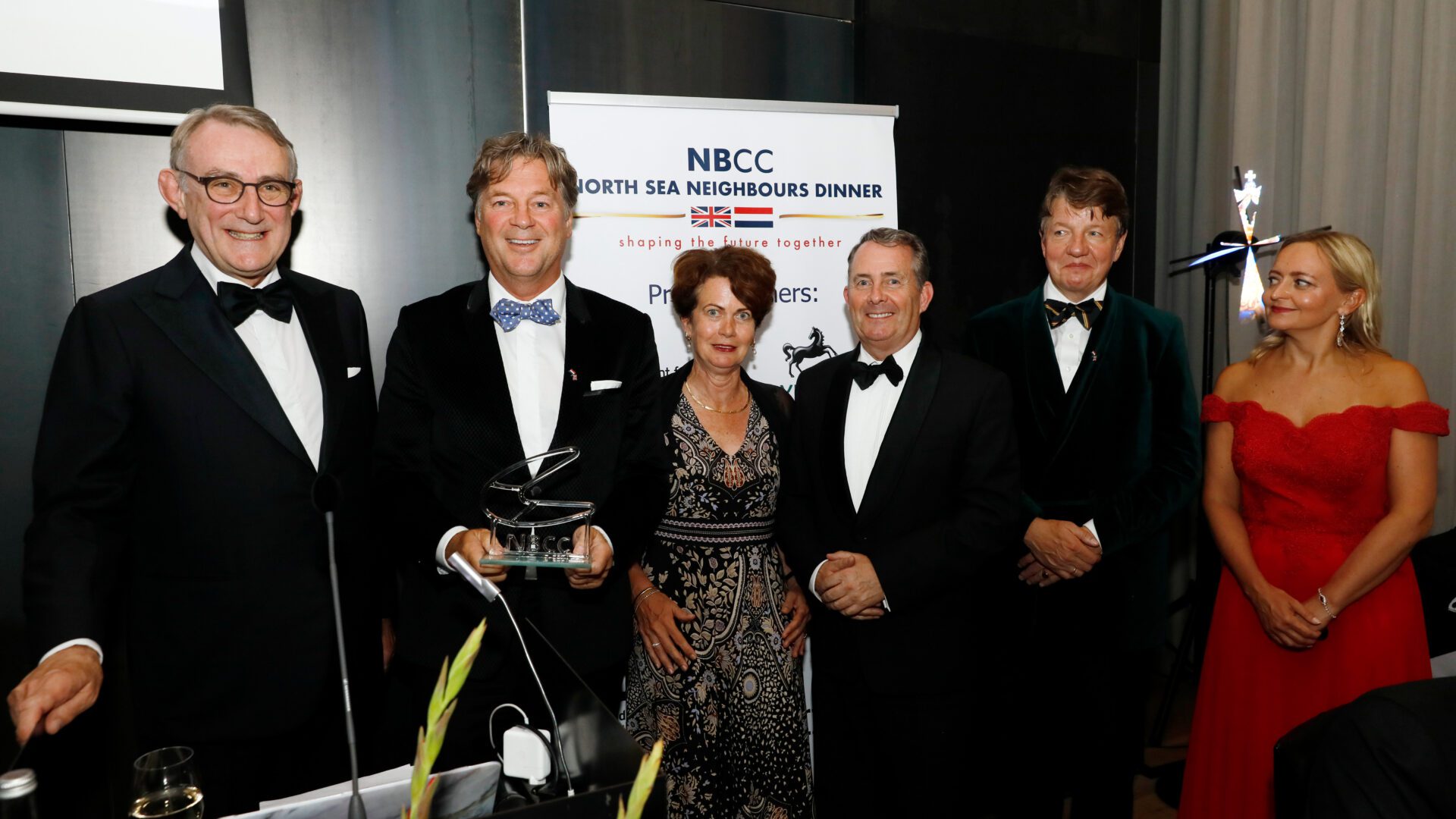 12 July 2019
NBCC NORTH SEA NEIGHBOURS DINNER 2019
DFG wins 'Stronger Together Award'
It is with great pride that we are able to report that Marco van Zijverden has accepted the NBCC Stronger Together Award 2019 on behalf of the Dutch Flower Group companies.
The Stronger Together Award was handed out at the North Sea Neighbours' Dinner, an event organised by the NBCC (Netherlands British Chamber of Commerce) with the aim of strengthening connections between the Netherlands and England.
Overseeing the presentation were Sigrid Kaag (Netherlands Minister for Foreign Trade and Development Cooperation) and Liam Fox (British Secretary of State for International Trade). Dutch Flower Group was selected as the winner from a strong group of nominees which included household names such as KLM, Heineken, Philips and Unilever.
Reasons given for Dutch Flower Group's win included transparent and long-term supply chain cooperation with UK retailers, support with regard to preparations for Brexit and being a 'frontrunner for sustainability'.

0
turnover (2021)

0
bouquets to consumers every week

0
flowers to consumers every week

0
plants to consumers every week

0
export countries

0
% sustainable sourcing
0
countries with offices

0
employees (FTE)

0
countries sourcing