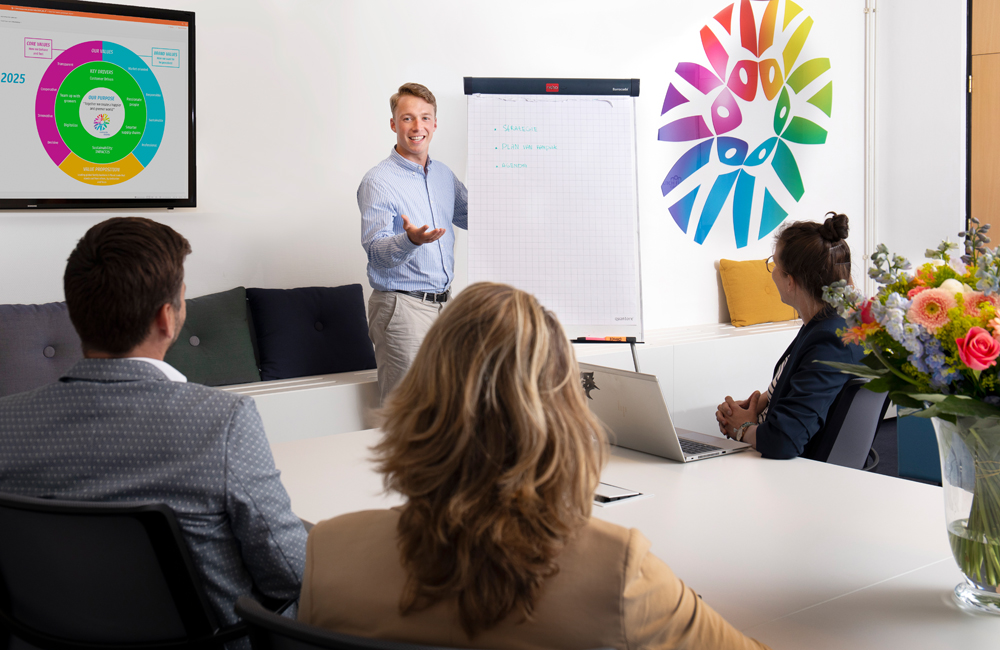 Our strategy towards 2025
DFG's strategy towards 2025 is based on our entrepreneurship. This is our strength as a family of businesses. We are and remain a committed family of people who work daily for our fantastic portfolio of customers that we serve.
Our 'Drivers For Growth', our key strategic themes to enable our growth ambition towards 2025 are refined into 6 themes. These are:
Customer Driven
Passionate People
Team Up With Growers
Smarter Supply Chains
Digitalize
Sustainability: IMPACT25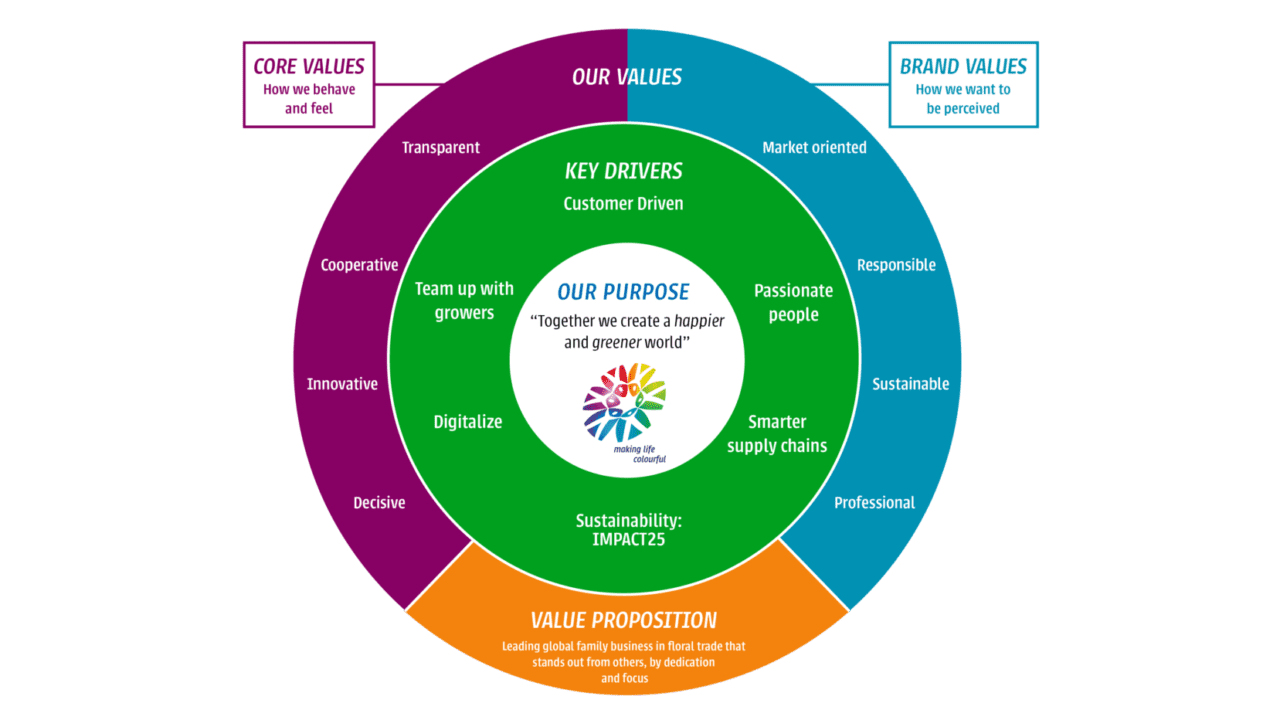 We have provided all strategic themes with concrete initiatives for 2021. We want to achieve improved sustainability in all our activities. Therefore we defined a CSR strategy towards 2025 (IMPACT 25). More about sustainability.
​Together towards 2025
With all the strategic initiatives we take together, we have every confidence that we are doing the right things for our customers, with our growers and suppliers and for our employees. And thereby together also ensure a colourful and greener world. Colourful by being there -with our beautiful flowers and bouquets- at moments in the lives of people that really matter, provided by our passionate employees. A greener world due to the role that our plants play in the living environment of people and all the efforts we make with our own and sector initiatives to make it more sustainable.
'Together we create a happier and greener world'
More informatie about DFG's strategy?
Please contact us.

0
turnover (2022)

0
bouquets to consumers every week

0
flowers to consumers every week

0
plants to consumers every week

0
export countries

0

%
sustainable sourcing
0
countries with offices

0
employees (FTE)

0
countries sourcing