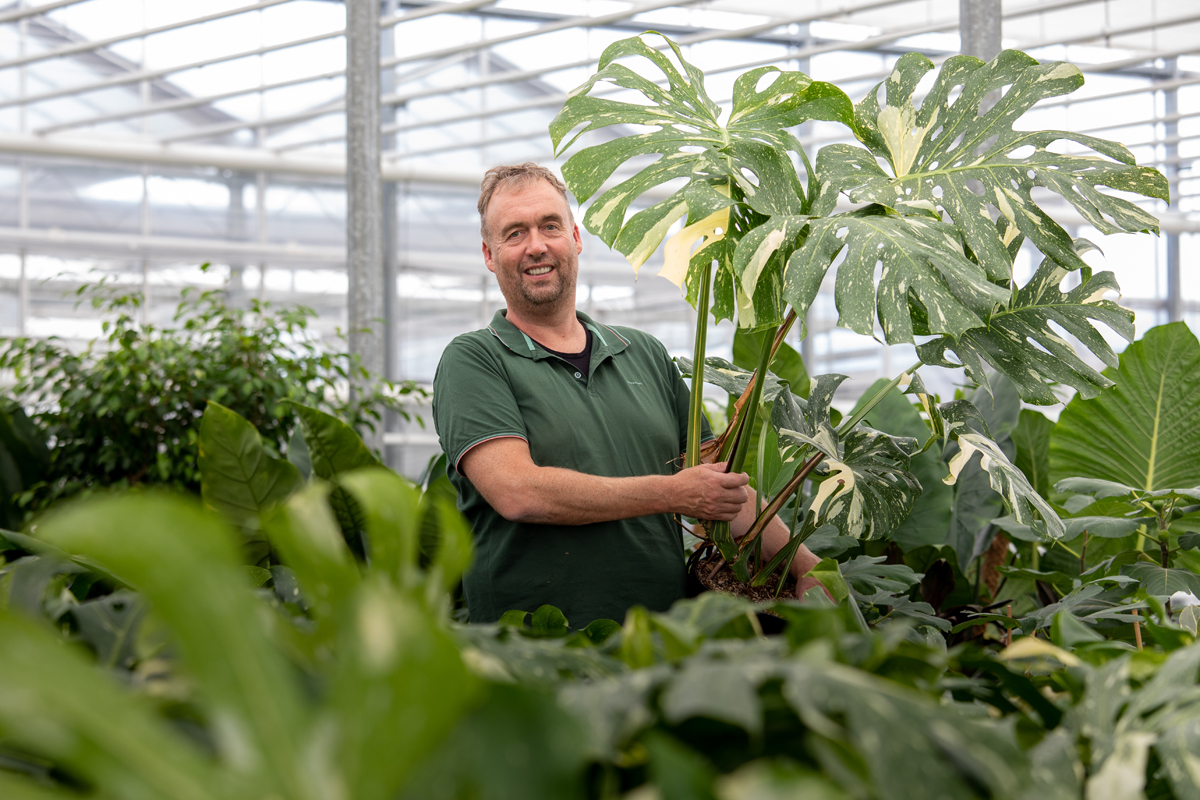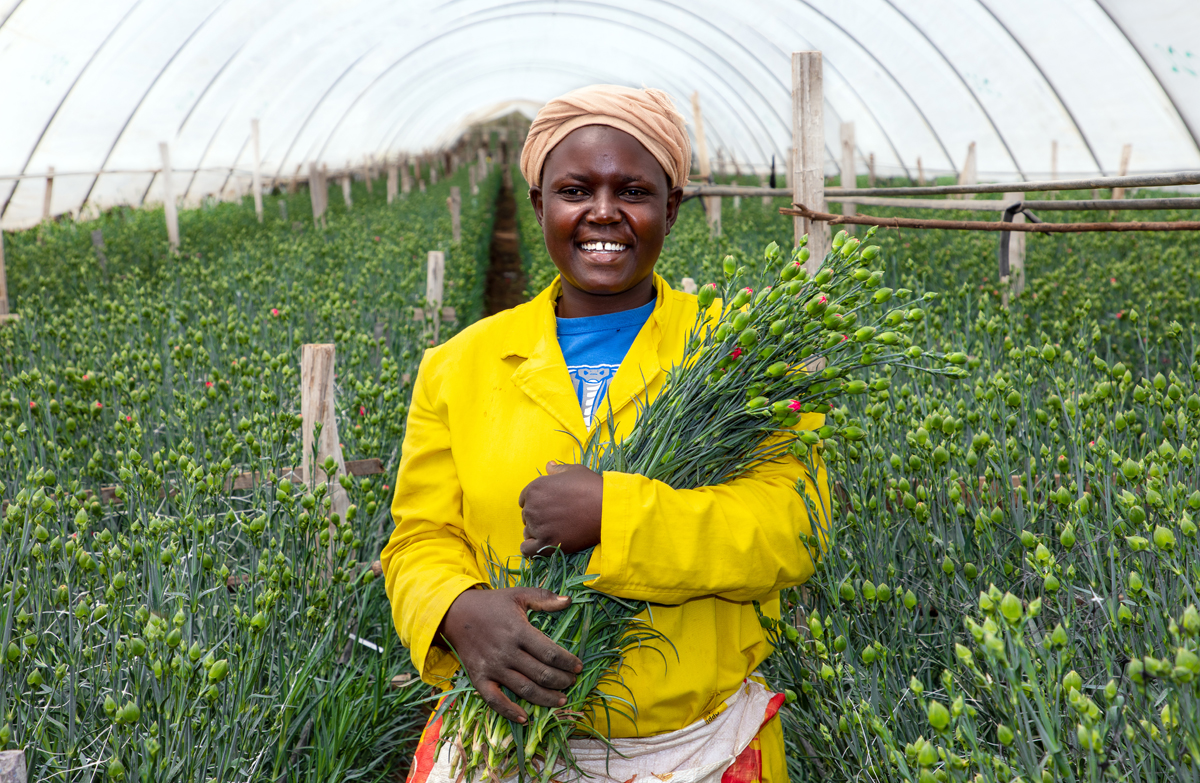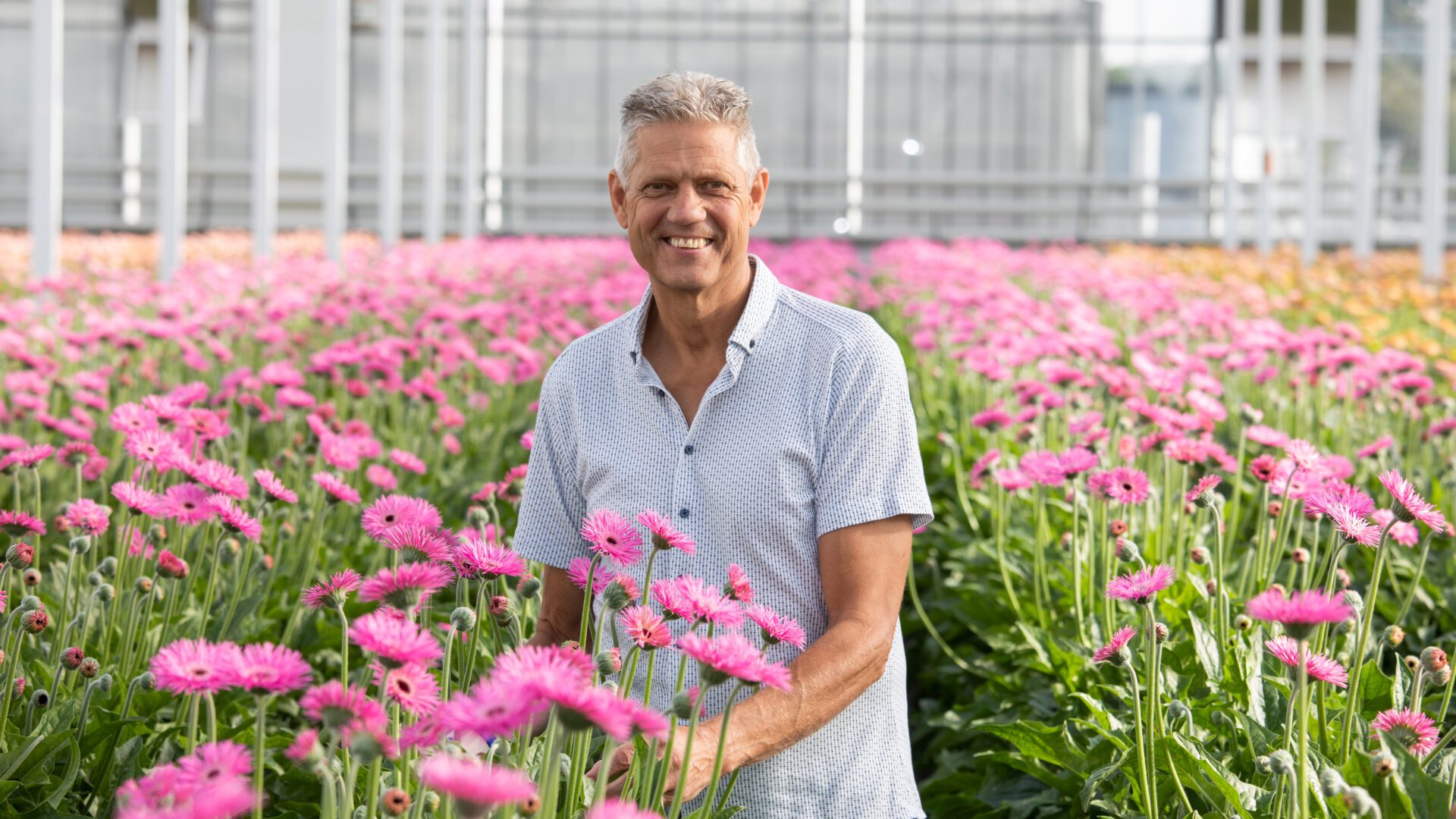 Our supply chain partners
Forming and maintaining long-term partnerships, with both our customers and our supply chain partners, is extremely important. All our supply chain partners are carefully selected on the basis of their knowledge, skills and power to innovate and help us add value for our customers.
We strive for openness and transparency within our supply chain. This enables confidence in our supply chain partners and ensures we can learn from each other. It also enables us to further our organisation's development, continue innovating and do even more to optimise and develop our service and offer to customers.
Growing together
We always strive for long-term partner relationships. With our growers, suppliers, distributors and, of course, our customers. Our cooperations are based on the cornerstones of mutual trust, willingness to develop together, transparent and open business practices, honouring agreements and passion. All of these are prerequisites for achieving the best possible outcomes for every partner.
Our supply chain partners are primarily selected on the basis of their professional qualities, ability to innovate, focus on service and creativity. Our family is especially proud of our preference for working with preferred partners.
Dutch Flower Awards
Cooperation between our companies and our supply chain partners is extremely important for the development and growth of our customers' businesses. Every year since 2002, we have therefore recognised our most valued partners by presenting Dutch Flower Awards in three categories: Cut flowers, Plants and Foreign supplier. And, since 2015, our Preferred Partner recognition for non-grower suppliers.
Due to the exceptional circumstances we all found ourselves in this year, in 2020 DFG symbolically presented just one very special award to all its Dutch and foreign growers: the "Big thank you Award".
Previous proud winners of the Dutch Flower Awards are: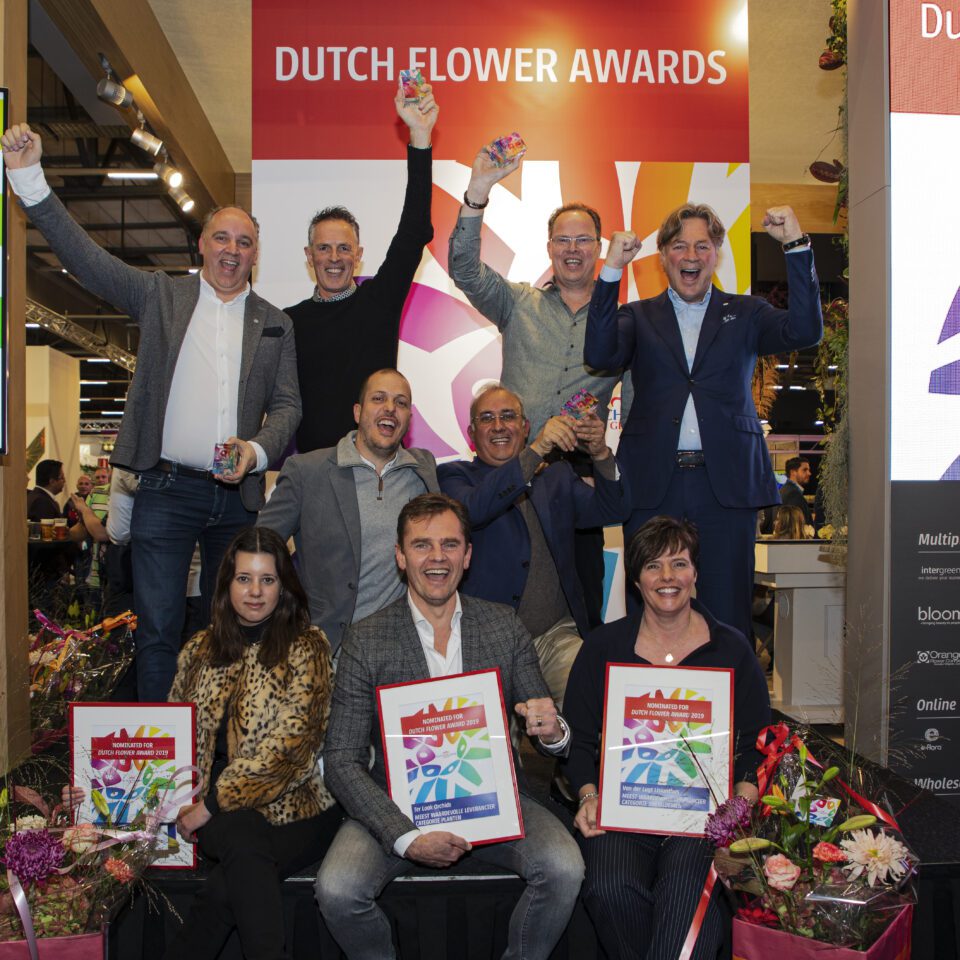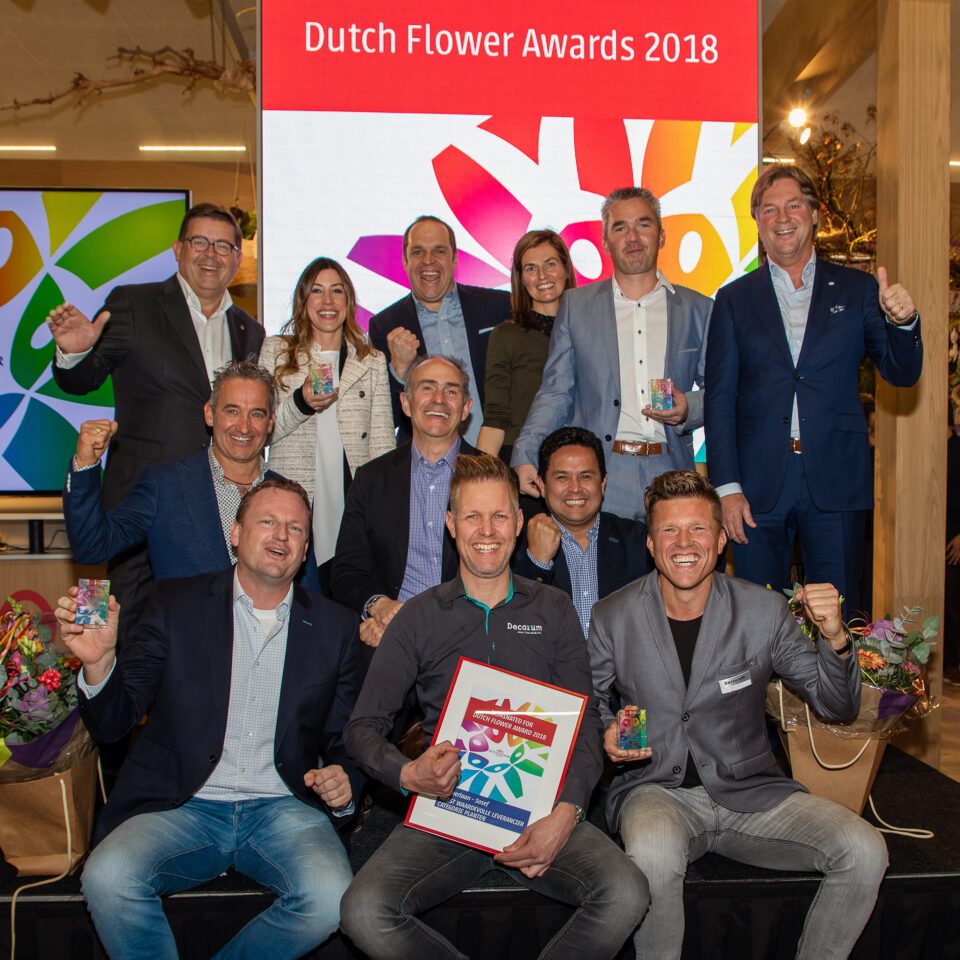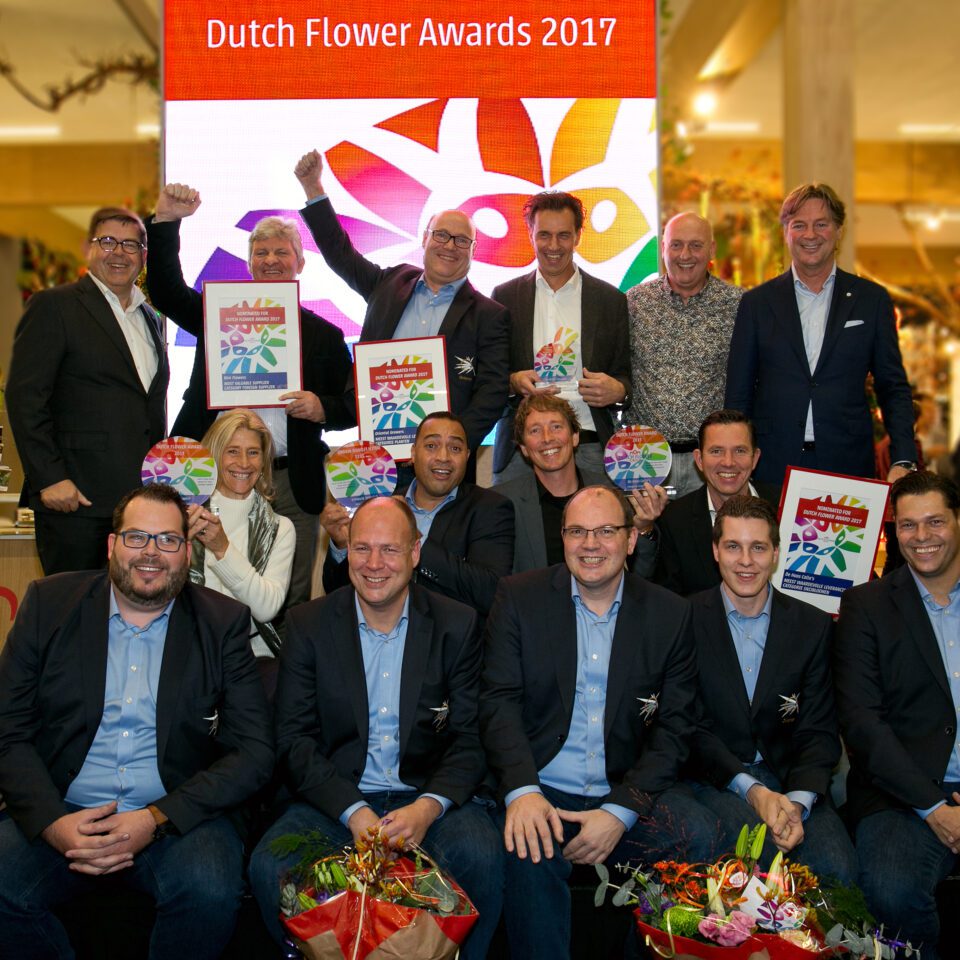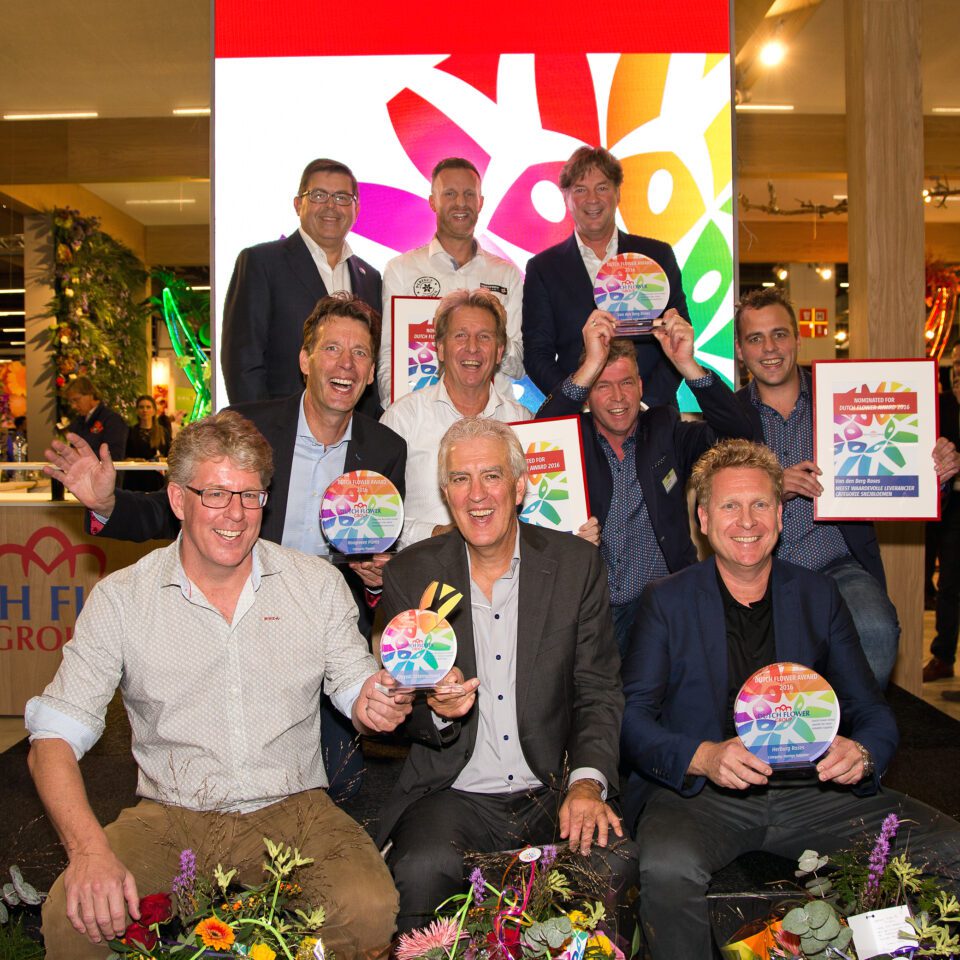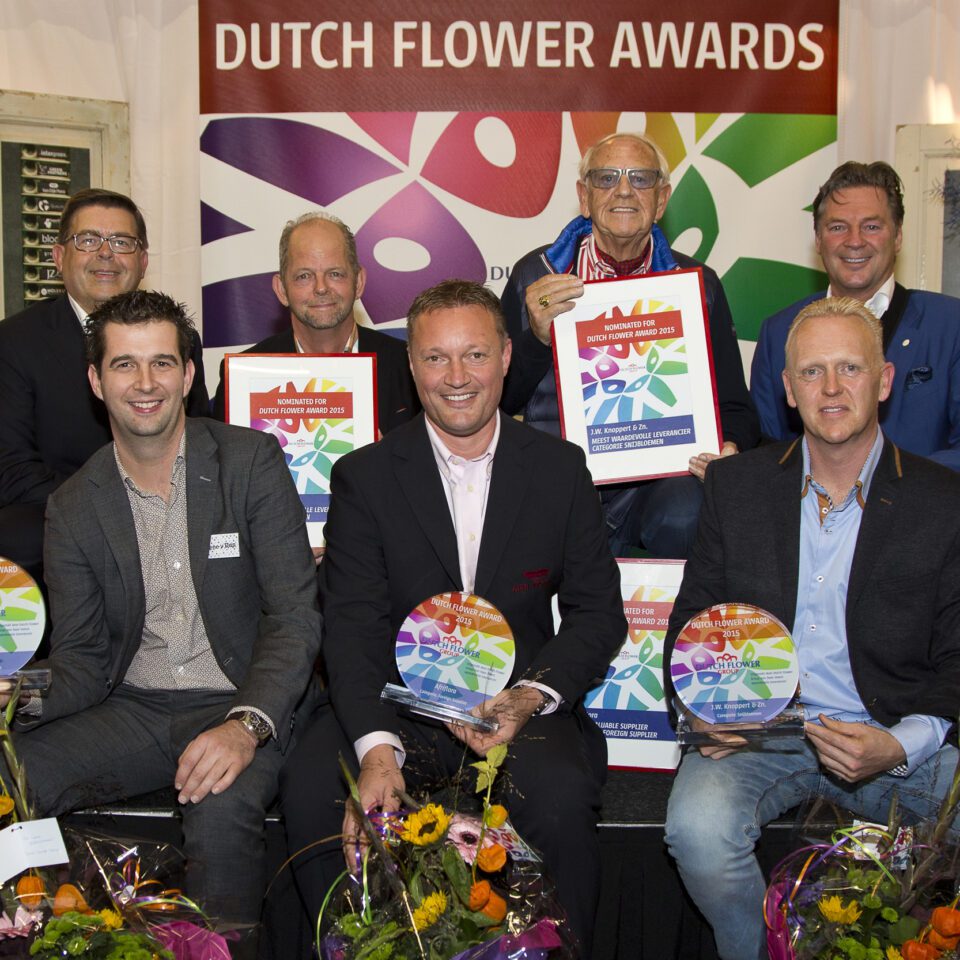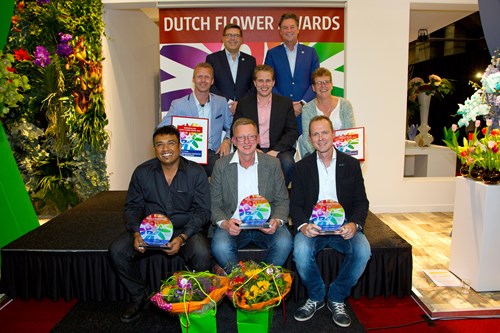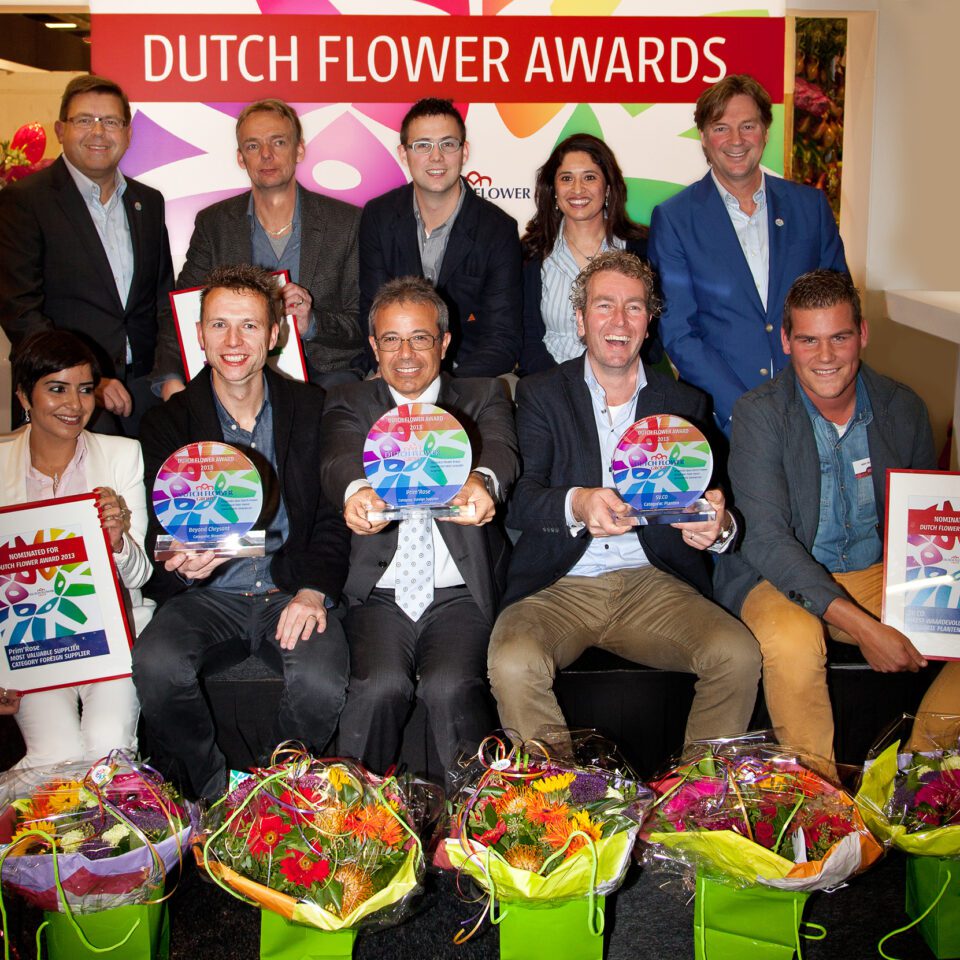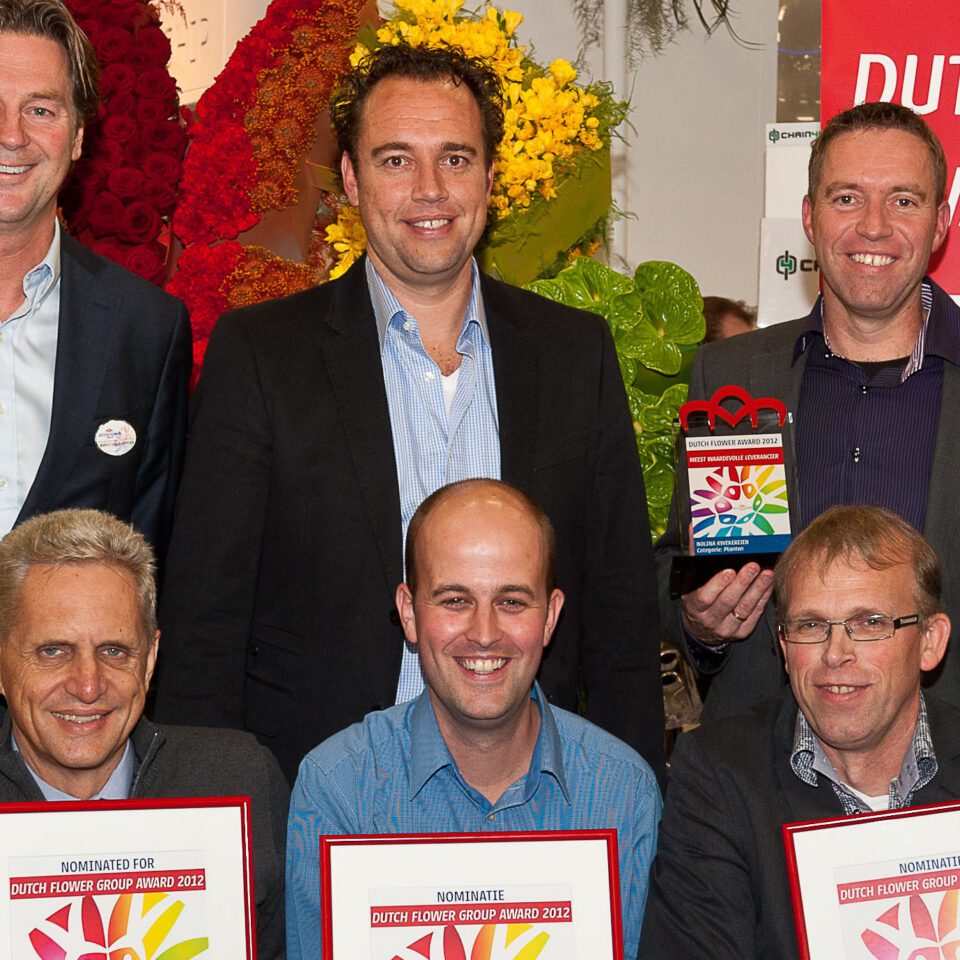 Flowers: Holstein Flowers
Plants: Esperit Plants
Foreign Supplier: Del Golfo
Preferred Partner: Glocalities
-
Dutch Flower Awards 2019
Cut flowers: Van der Lugt Lisianthus
Plants: Ter Laak Orchids
Foreign Supplier: Flores Silvestres
Preferred Partner: Hans van der Meulen
-
Dutch Flower Awards 2018
Cut flowers: Karel Bolbloemen
Plants: Ammerlaan-Sosef
Foreign Supplier: Leybaert (België)
Preferred Partner: CargoMaster (Colombia)
-
Dutch Flower Awards 2017
Cut flowers: De Haas Calla's
Plants: Oriental Growers
Foreign Supplier: Nini Flowers (Kenia)
Preferred Partner: De Winter Logistics
-
Dutch Flower Awards 2016
Cut flowers: Van den Berg Roses
Plants: Hoogeveen Plants
Foreign Supplier: Herburg (Ethiopië)
Preferred Partner: Chrysal International
-
Dutch Flower Awards 2015
Cut flowers: J.W. Knoppert & Zn
Plants: Solis Plant
Foreign Supplier: Afriflora (Ethiopië)
Preferred Partner: Van Dongen-De Jong/Twinpack
-
Dutch Flower Awards 2014
Cut flowers: Van Veen Alstroemeria-Together2Grow
Plants: Ubink
Foreign Supplier: Fontana (Kenia)
-
Dutch Flower Awards 2013
Cut flowers: Beyond Chyrsant
Plants: SV.CO
Foreign Supplier: Prim'Rose (Marokko)
-
Dutch Flower Awards 2012
Cut flowers: Kreling Chrysant
Plants: Nolina Kwekerijen
Foreign Supplier: Khal Amazi (Zambia)
-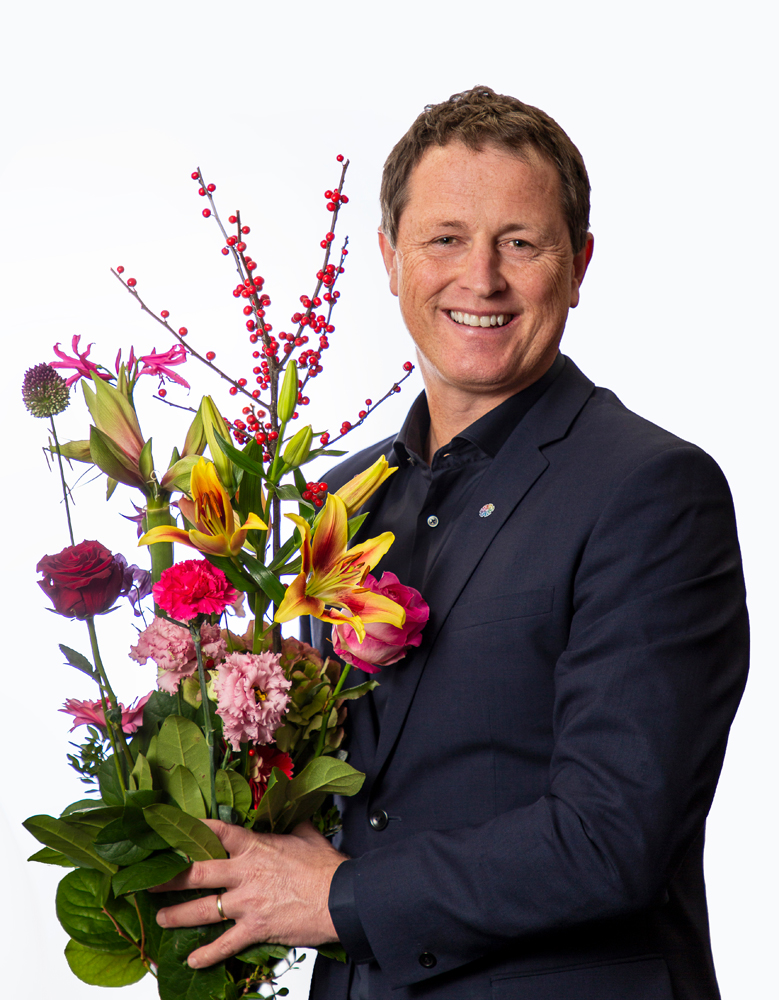 Together we create a happier and greener world
Jan van Dam - CEO Dutch Flower Group

0
turnover (2022)

0
bouquets to consumers every week

0
flowers to consumers every week

0
plants to consumers every week

0
export countries

0

%
sustainable sourcing
0
countries with offices

0
employees (FTE)

0
countries sourcing