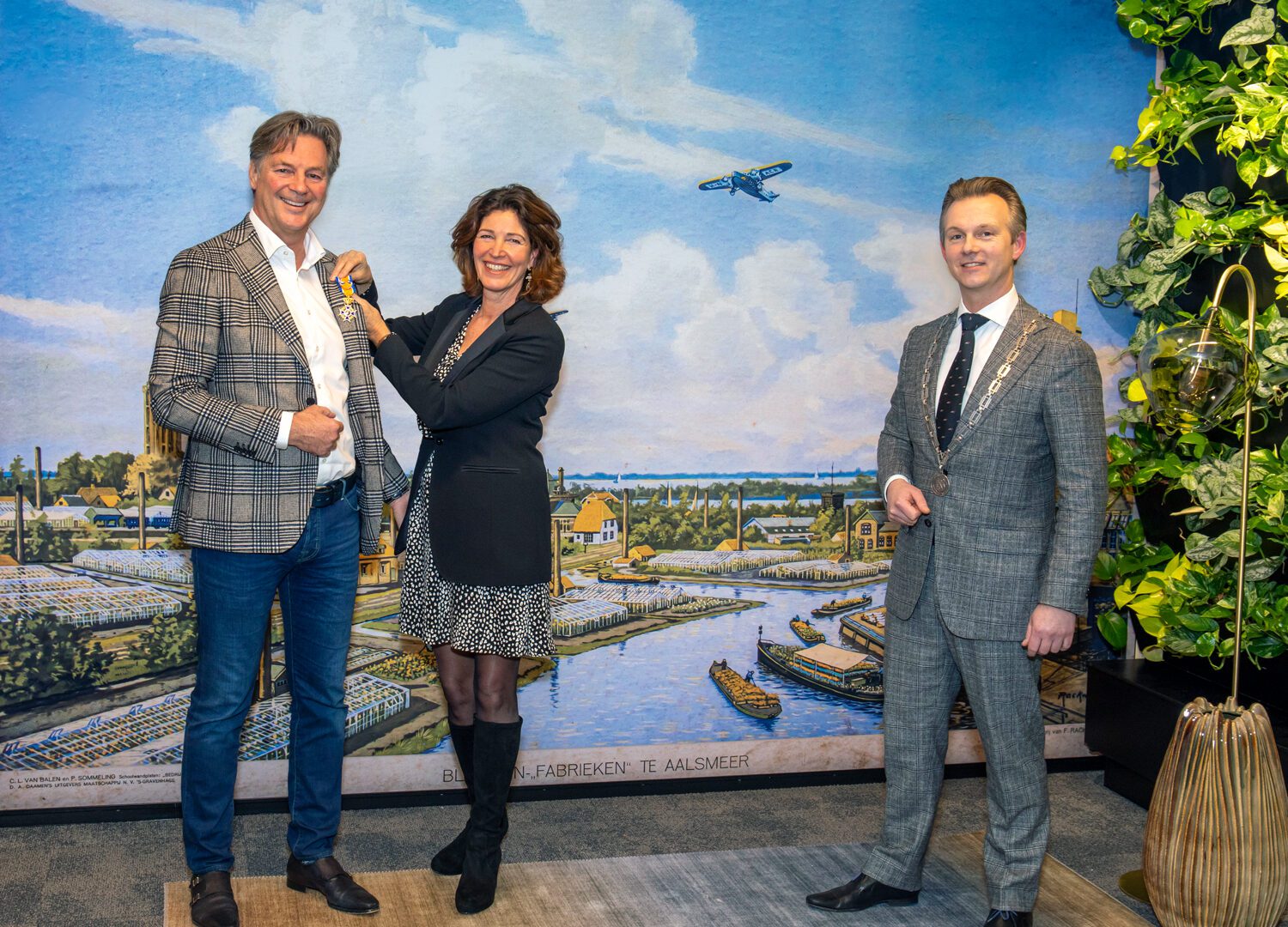 15 December 2020
Marco van Zijverden (Dutch Flower Group) appointed Officer of the Order of Orange-Nassau
On Tuesday 14th of December 2020, Mayor G. Oude Kotte of the municipality of Aalsmeer presented a Royal Honour to Marco van Zijverden, who will be CEO at Dutch Flower Group (DFG) until 1 January 2021.
He received this honour, which is awarded to the Officer of the Order of Orange-Nassau, during his last Supervisory Board at the office of DFG in Aalsmeer. Van Zijverden will transfer the baton to Jan van Dam, currently CCO of the company. He will remain associated with the company in the role of Chairman of the Advisory Board.
Marco van Zijverden has been affiliated with flower trading company OZ Export, which in 1999 transferred to Dutch Flower Group, for 35 years. He has made a significant contribution to the growth of DFG's 33 companies and strengthening the horticulture sector in the Netherlands, especially the floriculture industry.
Under his leadership, DFG has also developed into the field of corporate social responsibility (CSR). In addition, Van Zijverden has worked for society and the floriculture sector in various positions.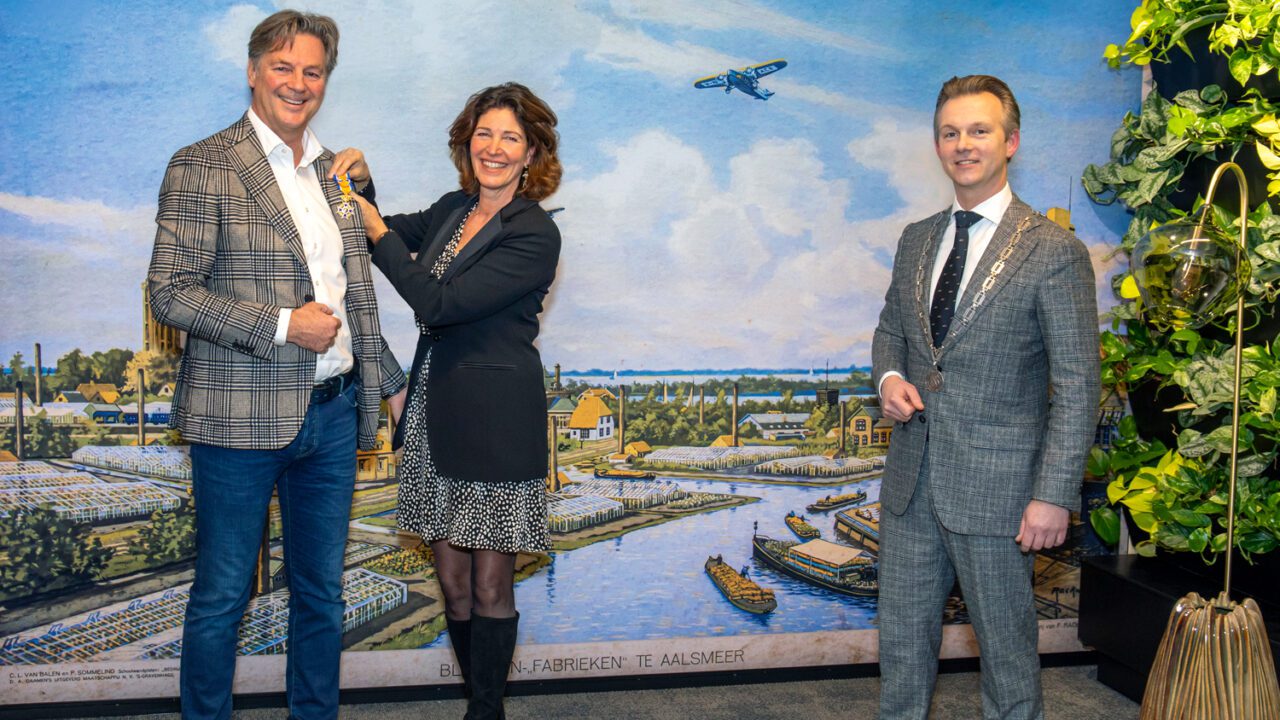 On the picture:
Marco van Zijverden (CEO Dutch Flower Group), Karen van Zijverden and Gido Oude Kotte (Mayor of the municipality of Aalsmeer)
More information?
Please contact: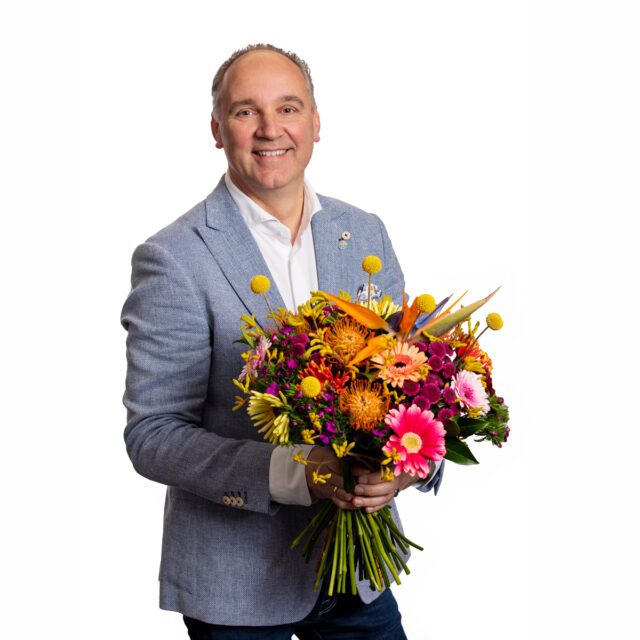 Marcel Zandvliet

Chief Marketing Officer (CMO)

0
turnover (2021)

0
bouquets to consumers every week

0
flowers to consumers every week

0
plants to consumers every week

0
export countries

0%
sustainable sourcing
0
countries with offices

0
employees (FTE)

0
countries sourcing