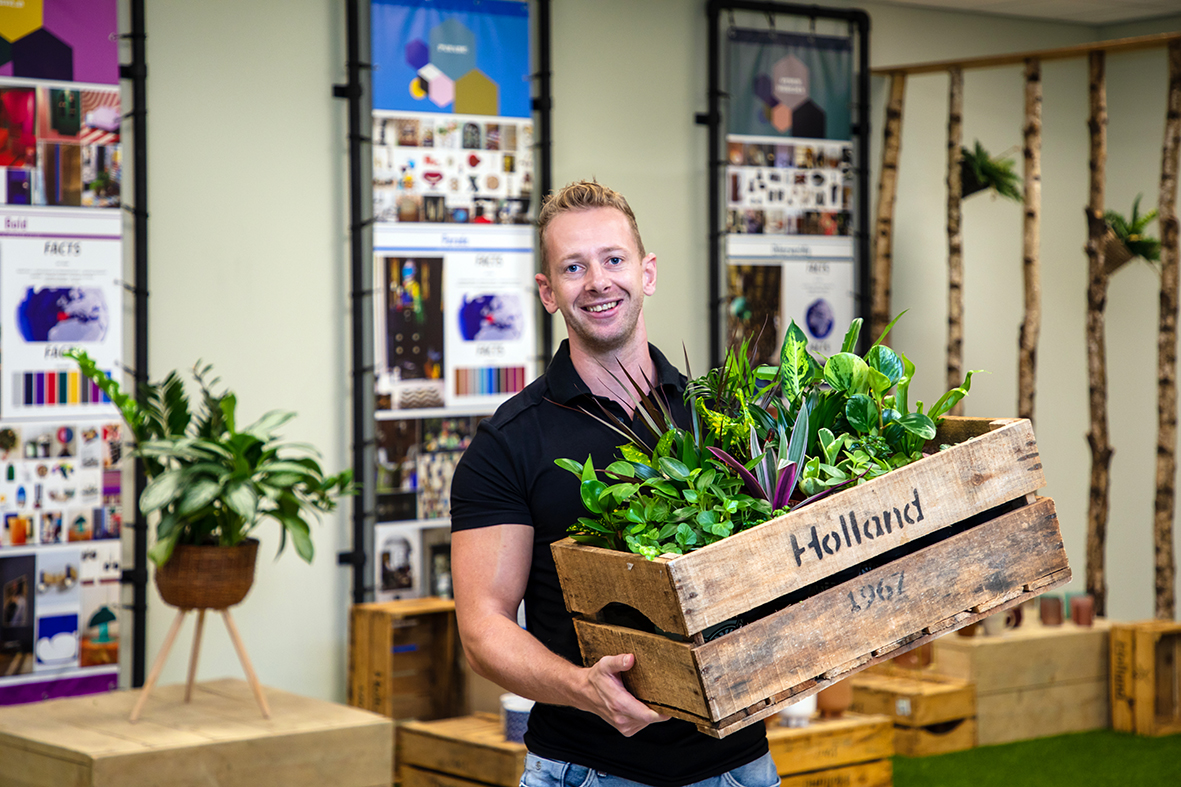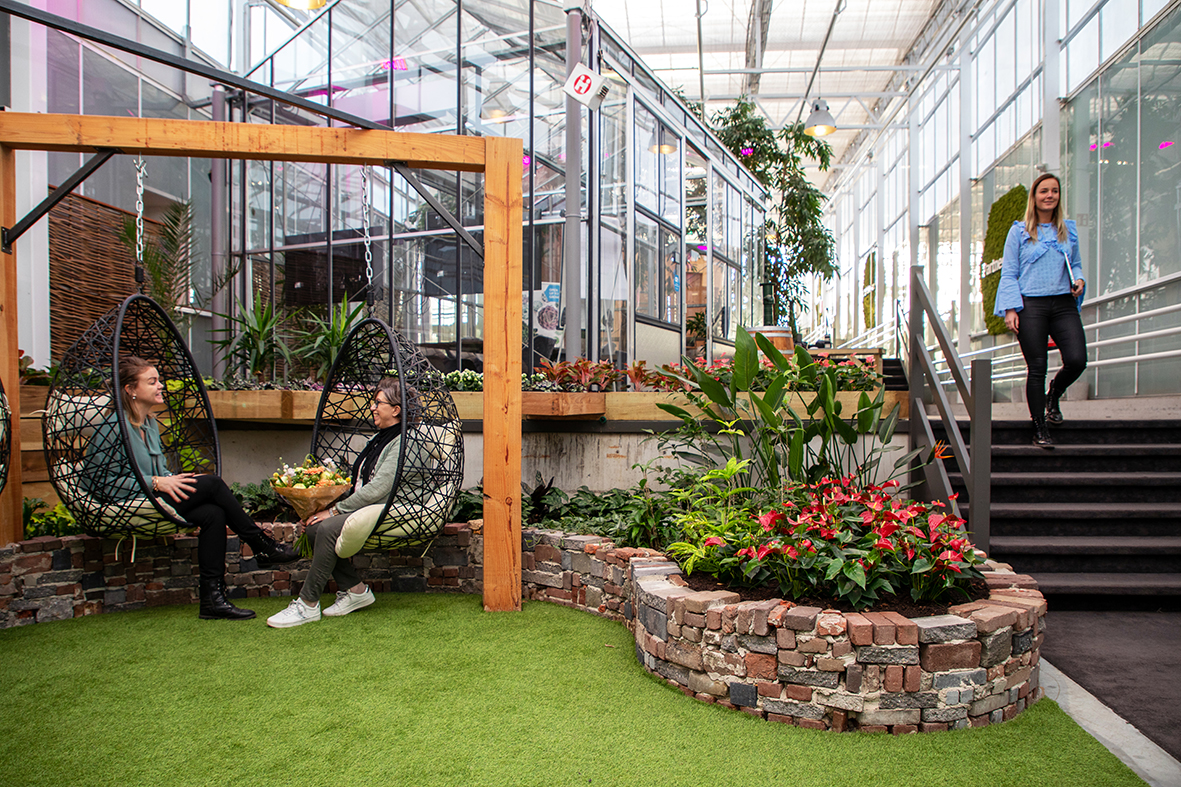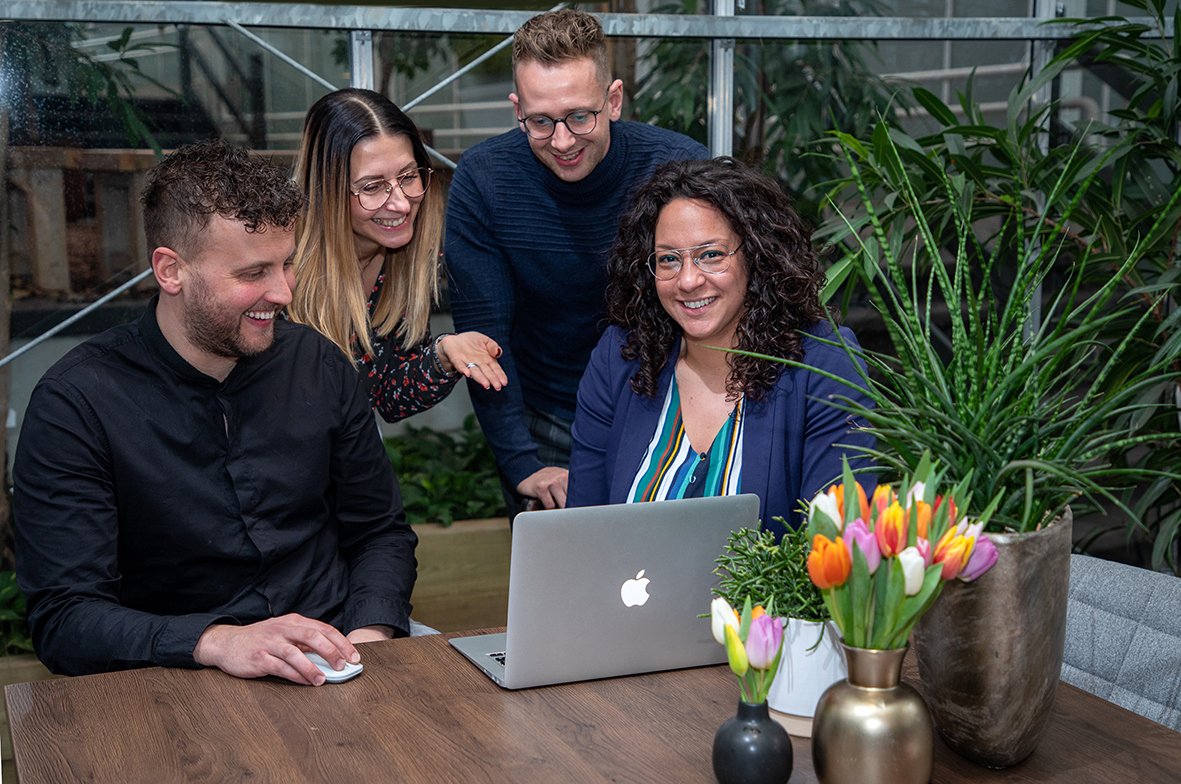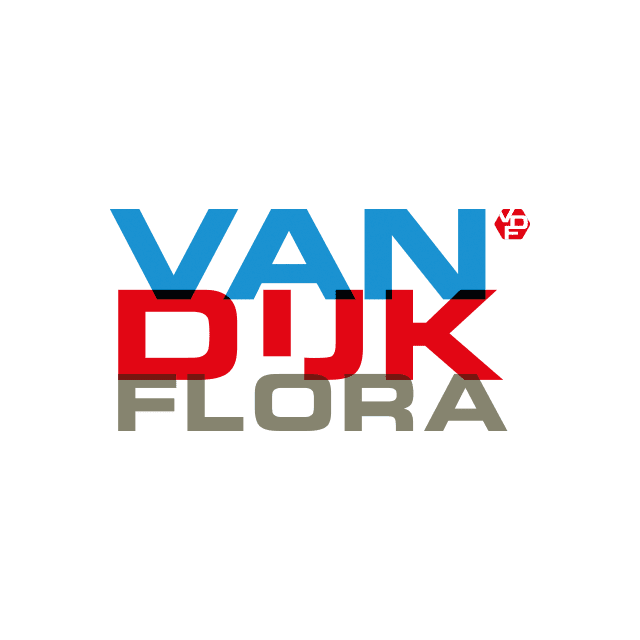 Van Dijk Flora
Van Dijk Flora brings Floral Happiness
Van Dijk Flora is a leading supplier of plants and flowers. Offering a comprehensive product range tailored to the needs of large-scale retailers in more than 30 European countries, unburdening customers is the company's number one priority, each and every day. Van Dijk Flora operates from an ultra-modern building at the Trade Parc in Honselersdijk, with a greenhouse as its entrance and an inspiring courtyard garden. Here, the company's eighty employees work on the realisation of Van Dijk Flora's mission every day: Floral Happiness.
Ever since the company was founded in 1972, Van Dijk Flora's greatest strength has lain in its ability to bring supply and demand in the floricultural industry in perfect balance. In 2007, the company joined the Dutch Flower Group and has since grown into a progressive partner with a flawless feel for flowers and plants. That feeling is nurtured every day by Floral Happiness, the passion for plants and flowers that is engrained in the Van Dijk Flora DNA and is reflected in all facets of its business operations.
Reliability and transparency for optimum cooperation
Van Dijk Flora is a reliable professional partner for its customers and suppliers thanks to its sense of commitment, accuracy and transparency throughout the entire chain. Over the years, this has led to successful relationships in which blind trust is a matter of course. Sharing information throughout the process is of crucial importance to ensure that mutual expectations are met during our cooperation.
What Van Dijk Flora focuses on, above all, is bringing its passion for plants and flowers into the homes of consumers – an endeavour in which the company continues to succeed in unexpected ways. Closely following trends helps the company devise unique outside-the-box concepts for even greater inspiration and motivation. Van Dijk Flora believes that the ongoing renewal of its product range will continually encourage consumers to create a pleasant ambiance with plants and flowers.
Contributing to a greener future throughout the chain
An 'open-up-to-growth mindset' prompted Van Dijk Flora, together with its customers and suppliers, to optimise its supply chain over the past decades. In the next few years, the challenge of keeping our planet habitable will serve as the impetus behind the development of this chain. That is why Van Dijk Flora, together with its partners, is tackling sustainability themes such as CO2-neutral production, sustainable packaging and efficient crop protection. Van Dijk Flora is convinced that the innovative horticultural sector, thanks to sustainable solutions, can allow everyone to enjoy the wonderful energy that we get from plants and flowers.
Working at Van Dijk Flora
This focus on sustainability is also reflected in the workplace. Van Dijk Flora pays a great deal of attention to themes such as personal development, entrepreneurship and employee satisfaction. Employees who are 'happy' are the cornerstone of Van Dijk Flora's further growth, after all! Floral Happiness therefore continues to flourish in an inspiring and cheerful workplace, situated in the beating heart of the horticultural sector.
Would you like to learn more about Van Dijk Flora? Click here for a virtual tour through Van Dijk Flora's unique building and a look behind the scenes!

0
turnover (2022)

0
bouquets to consumers every week

0
flowers to consumers every week

0
plants to consumers every week

0
export countries

0

%
sustainable sourcing
0
countries with offices

0
employees (FTE)

0
countries sourcing