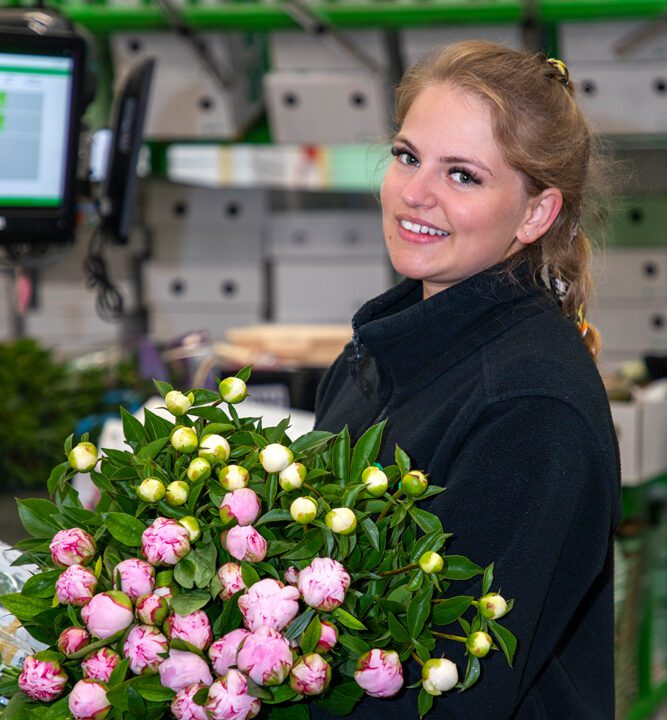 Verdeler Snijbloemen
Holex Flower
Ben jij de enthousiaste en ervaren verdeler snijbloemen die wij zoeken en heb je zin in een nieuwe uitdaging?
Even voorstellen
Holex Flower B.V., onderdeel van Dutch Flower Group, exporteert dagelijks snijbloemen naar voornamelijk verre bestemmingen. Met in- en verkoopteams waar samenwerking hoog in het vaandel staat zijn we continue bezig met het verzorgen van breed aanbod en optimale service richting onze klanten over de hele wereld. Met 160 collega's in Nederland, Amerika en China maken wij de wereld een stukje mooier met onze bloemen uit Nederland en andere werelddelen. Kom jij ons team versterken?
Wat ga je doen?
Als verdeler ben je de spil in het logistieke proces. Je verdeelt de ingekochte bloemen op klantniveau en zorgt ervoor dat de producten in de juiste hoeveelheden tijdig verwerkt worden door je collega inpakker. Je zorgt ervoor dat de voorraadregistratie actueel en correct is.
Wij vragen
Een gedreven teamspeler die van aanpakken houdt;
Je beschikt over een MBO werk- en denkniveau;
Je hebt ervaring opgedaan in een soortgelijke positie binnen de bloemenexport;
Je hebt computerkennis, bent flexibel, stressbestendig en initiatiefrijk;
Beheersing van de Nederlandse taal is een must.
Wij bieden
Werken in een team van ervaren, gemotiveerde collega's bij een ambitieus en groeiend bedrijf;
Korte communicatielijnen, veel eigen inbreng en verantwoordelijkheid;
Holex Flower BV is een gevestigde naam op bovengenoemde markten;
Prima arbeidsvoorwaarden.
Sollicitatieproces
Ben jij de enthousiaste Verdeler die wij zoeken en heb je zin in een nieuwe uitdaging? Voldoe je aan bovenstaand profiel? Laat het ons weten en stuur je motivatie brief en CV onze HR-afdeling via [email protected].
Ben jij de enthousiaste Verdeler die wij zoeken en heb je zin in een nieuwe uitdaging?
Laat het ons weten en stuur je motivatiebrief en CV naar:
Maya Westerhof

HR manager
Also interesting for you: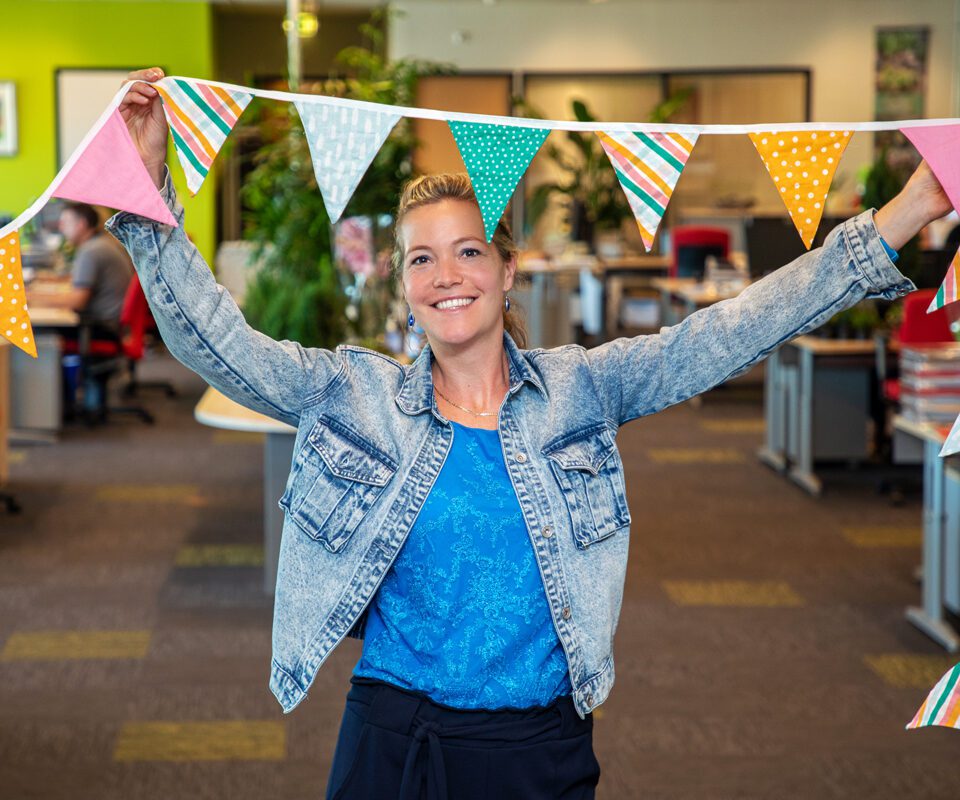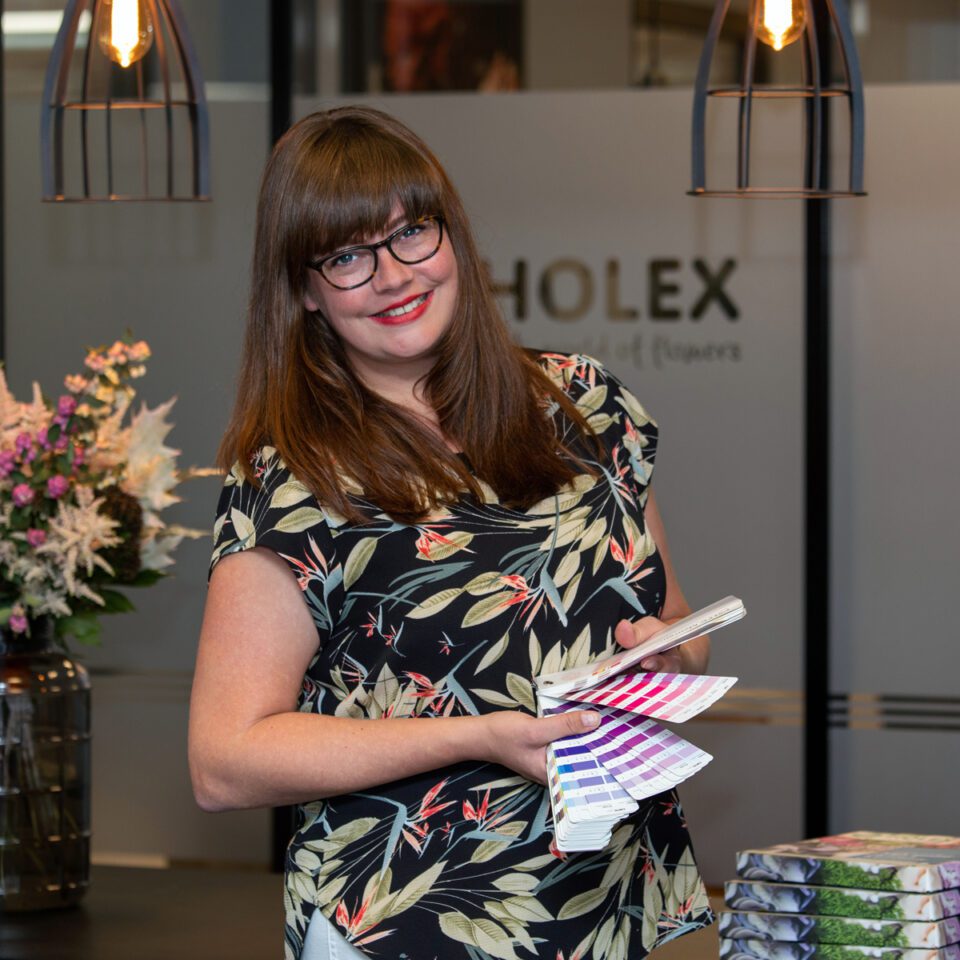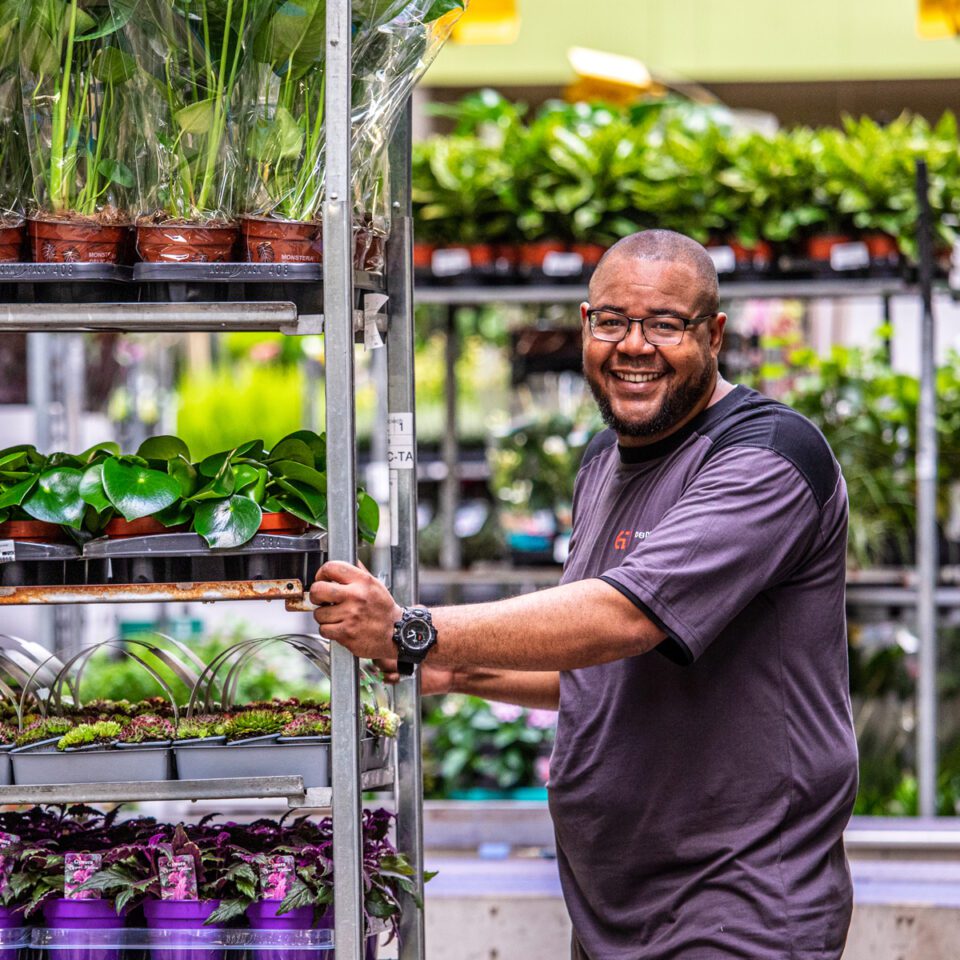 I love my job
OZ Planten consists of a nice group of people. You have freedom and you can implement all your ideas.
Nicole Voorbij - Sales and backoffice Italy at OZ Planten
All vacancies
The variety makes me happy
No two days are the same. This means that you have to be flexible, because an urgent project can just come through. For me this is a nice challenge, so I don't get bored.
Fleur Cornelissen - Marketing Manager at Holex Flower
All vacancies
Work hard, play hard
In my position, the diversity of the activities and working with different people and cultures still appeal to me!
Winyfred Daal - Logistics at EDD Hamiplant
All vacancies

0
turnover (2020)

0
bouquets to consumers every week

0
flowers to consumers every week

0
plants to consumers every week

0
export countries

0
% sustainable sourcing
0
countries with offices

0
employees (FTE)

0
countries sourcing