Corporate Social Responsibility
For a more sustainable floral supply chain
Since our foundation in 1999, we have been committed to helping establish a more sustainable floriculture supply chain. Corporate Social Responsibility (CSR) is an important core value for our family of companies.
Making the difference together with IMPACT25
Through our recently refined CSR strategy leading up to 2025 – IMPACT25 – we are striving for zero environmental impact while contributing positively to the lives of the people within our value chain, thereby making the world more sustainable. This strategy means we are prepared for future changes in legislation and regulations (e.g. increasingly strict customer requirements), as we reduce our social and environmental risks and strengthen our commitment to being a good employer.
Our efforts focus on 3 areas:
1. Improving transparency within our value chain
2. Enabling people to improve their livelihood
3. Reducing our environmental impact, for future generations
Our sector initiatives
We can only achieve a more sustainhttps://fsi2020.com/able world by acting together. For this reason we have set up various initiatives, alongside our own CSR strategy, for addressing shared sustainability issues. DFG establishes, initiates and participates in various collective initiatives and partnerships within the floriculture sector, such as the Floriculture Sustainability Initiative (FSI) and International Responsible Business Conduct Agreement (IRBC). Together, we really make a difference.
We are also a global partner of Fairtrade®.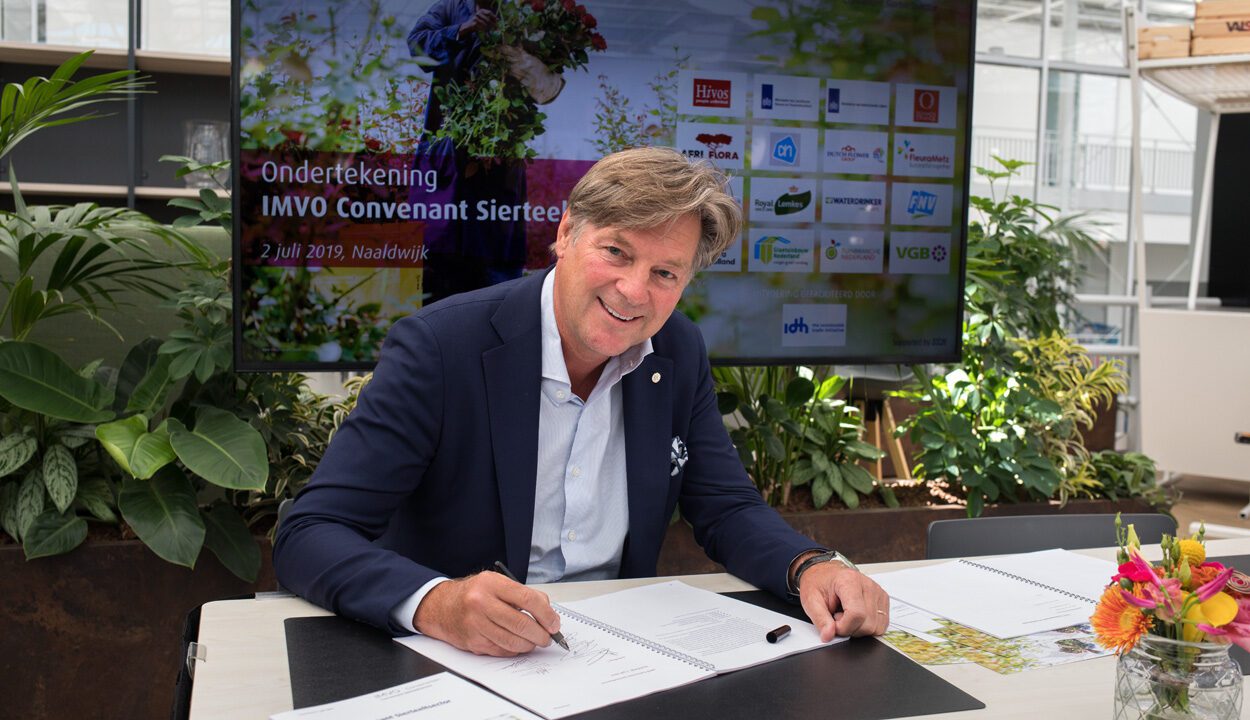 Dutch Flower Foundation
At the same time as our establishment in 1999, we set up Dutch Flower Foundation to support good causes in various places around the world where activities associated with our business are carried out. The aim is to improve the lives and well-being of people in need of help. Our foundation is financially supported by companies within the Dutch Flower Group family, supply chain partners and other stakeholders. Its board is comprised of employees of Dutch Flower Group companies.
Board members (L to R):
Martin Vingerling, treasurer.
Boudewijn Rip, board member.
Marcel Zandvliet, chair.
Michel Zaremba, board member.
Gerda Stokhof, secretary.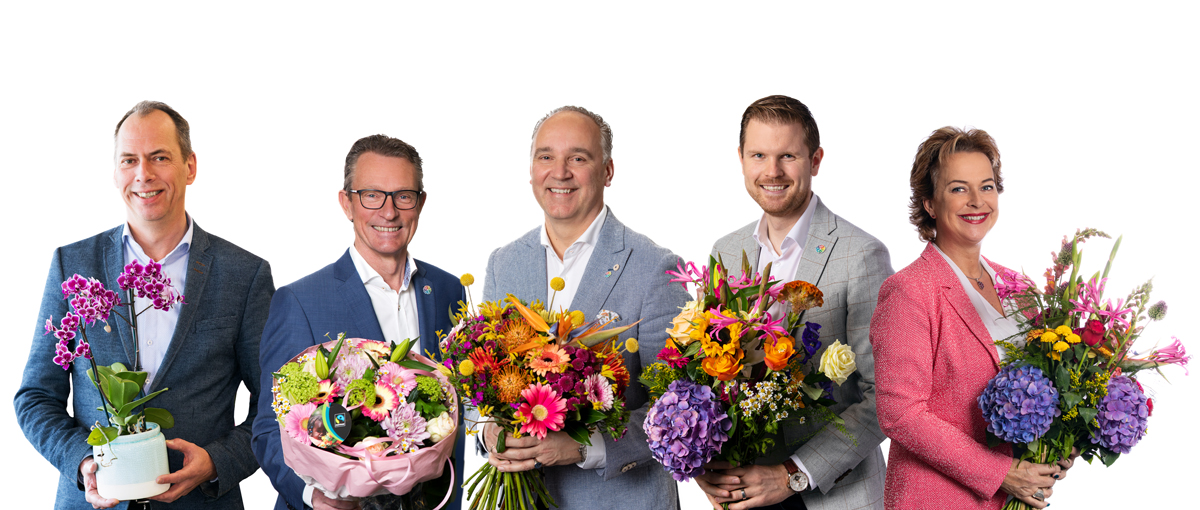 Honey Highway
Dutch Flower Group has been closely involved in the Honey Highway initiative since 2017. Founder Deborah Post is actively working throughout the Netherlands to restore a good living environment for the Dutch honey bees. Bees pollinate vegetables and fruit, which makes them invaluable to our food chain.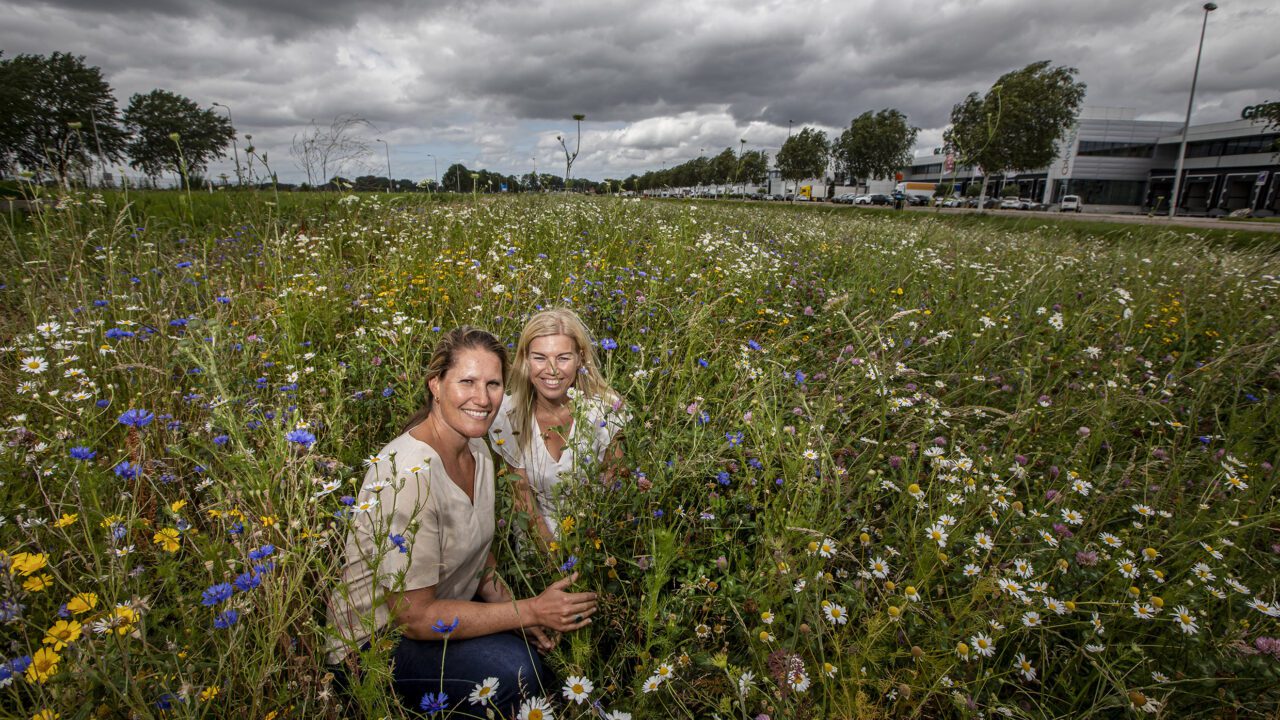 In the 40,000m2 of roadside verges within the VBA-Zuid site in De Kwakel, some 150,000 bees get to enjoy, what for them is, a true paradise. Since 2019 this has been our very own Honey Highway, where construction of a "motorway system" in flowers to benefit these wonderful critters began in 2018. Nowadays there are 4 hives and the area is teeming with busy honey bees, wild bees, bumblebees, butterflies, dragonflies and hoverflies. The goal is to preserve wild bees and the original Dutch honey bee. Here they can collect pollen from a choice of no fewer than 33 different types of wild flowers.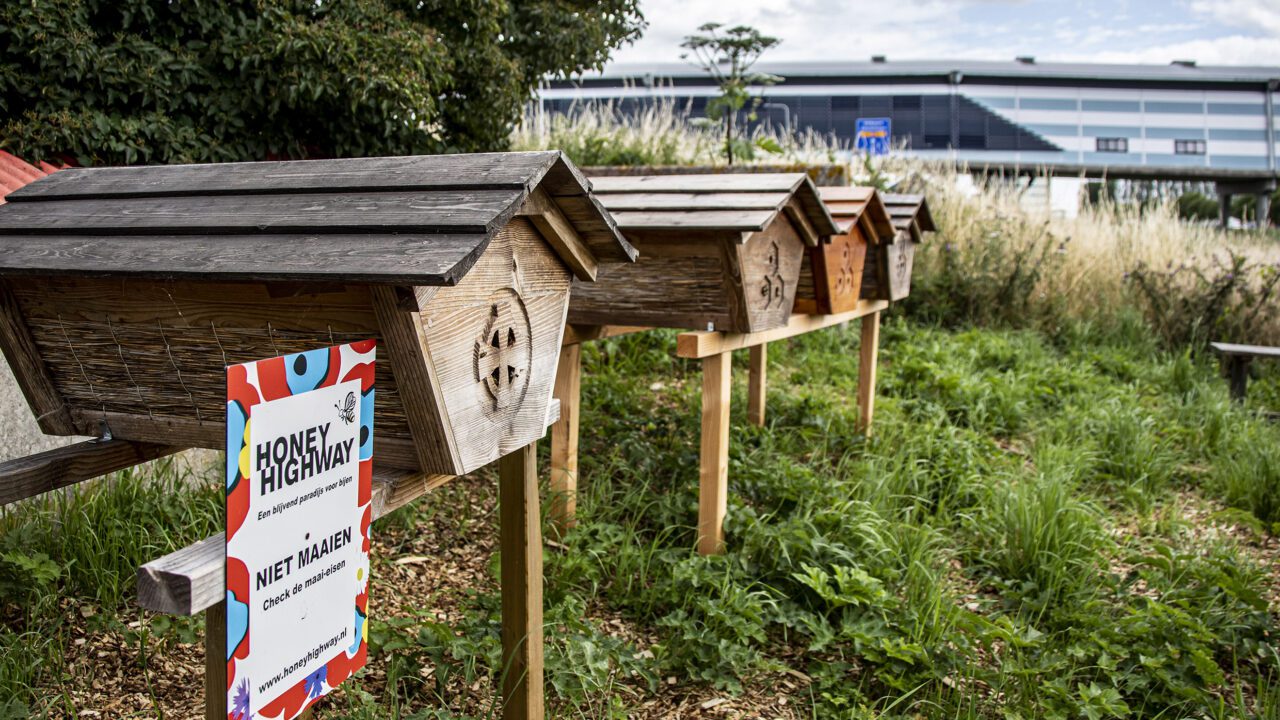 More information?
Please contact us: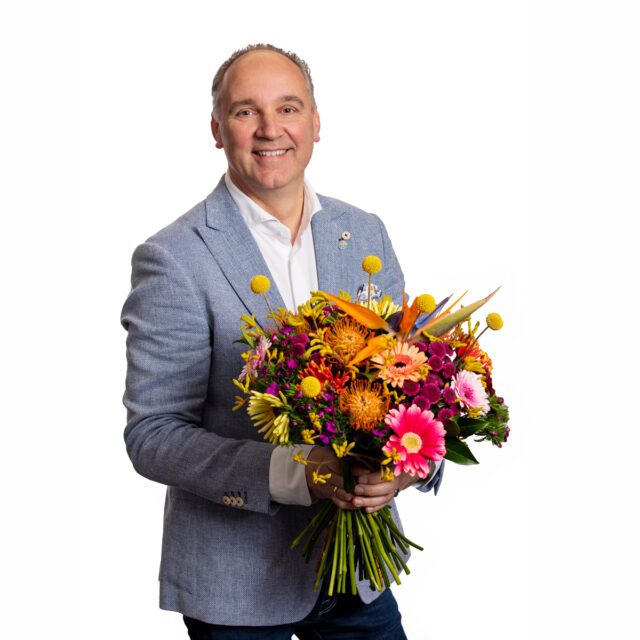 Marcel Zandvliet

Chief Sustainability Officer (CSO)

0
turnover (2019)

0
flowers to consumers every week

0
bouquets to consumers every week

0
plants to consumers every week

0
employees (FTE)

0
export countries

0
% sustainable sourcing
0
countries with offices

0
countries sourcing