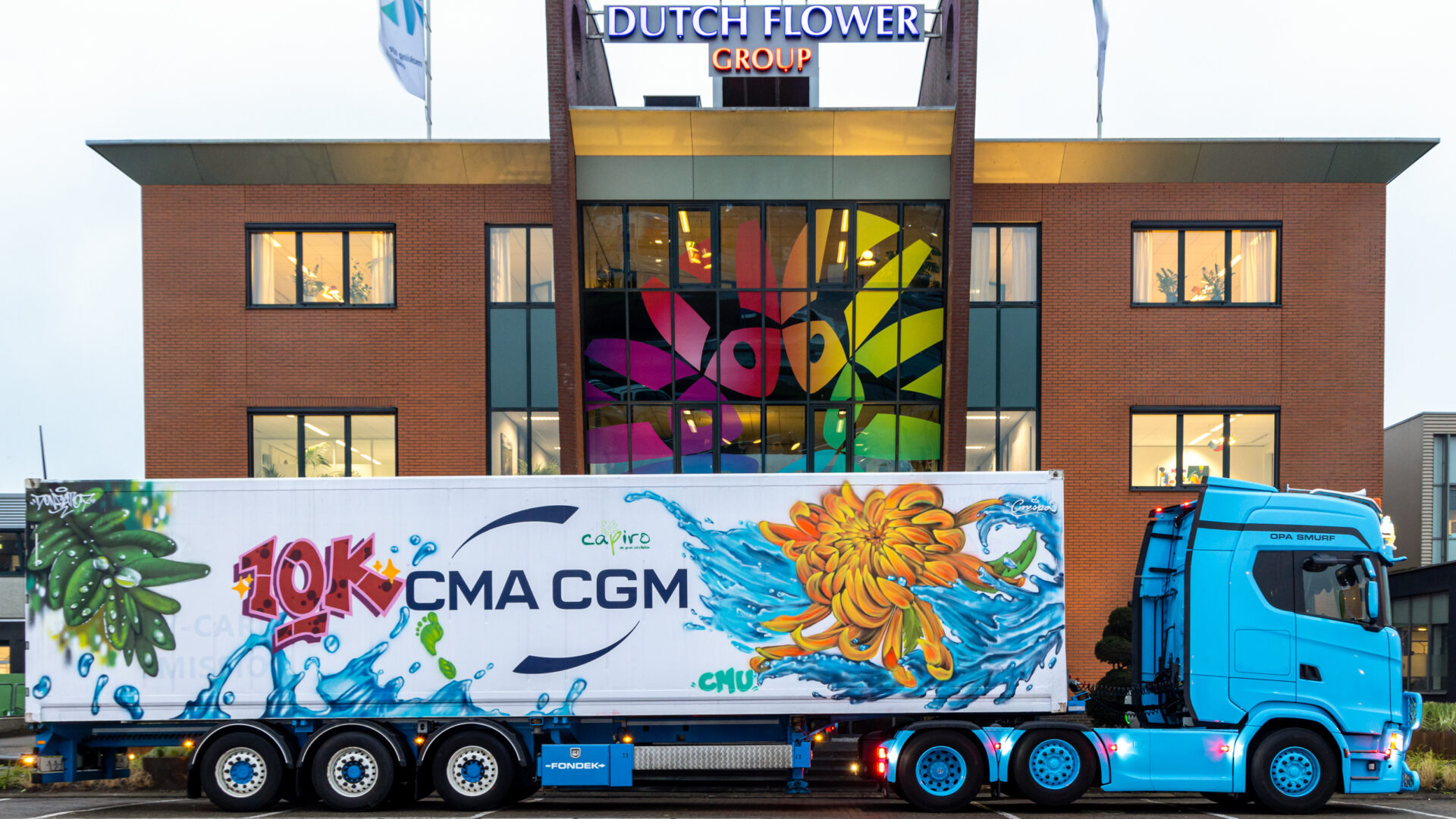 07 March 2023
Two major milestones in flower transport by sea for Dutch Flower Group
Dutch Flower Group (DFG) has been transporting flowers for many years in sea containers from her growers in countries like Colombia and Kenya. Back in 2008 already, DFG companies started to establish a commercial route from Colombia to the United Kingdom, the Netherlands and other destinations. DFG has also acquired a great deal of expertise in transporting a variety of flowers from Kenya.
Jan van Dam, CEO of Dutch Flower Group, says that DFG has already spent decades improving sustainability in the floriculture supply chain: "We work with our growers to invest in things such as sustainable transport, so that the supply chain to our customers is further optimised." DFG does this based on its mission of 'Together we create a happier and greener world.'
"Due to the large volume of sea containers, we are also able to have an impact in terms of sustainability," says Marcel Zandvliet, CMO and CSO at DFG. "By transporting flowers by sea, we are able to achieve a reduction of our CO2-eq emissions by 80 to 90% compared to air transport, depending on locations."
DFG companies were able to celebrate two milestones last week when it comes transporting flowers by sea.
10,000th container from Colombia-based grower Flores el Capiro
For many years, DFG companies have worked with preferred supplier Capiro to transport flowers like chrysanthemums and alstroemerias in sea containers. The 10,000th container from Capiro arrived in the Netherlands last week, packed with products for customers from various DFG companies like SuperFlora, JZ Flowers and The Floral Connection.
The container had been given a unique look for this special occasion. The procurement team of The Floral Connection received the container on behalf of the DFG companies and, as expected, the flowers were once again of high quality.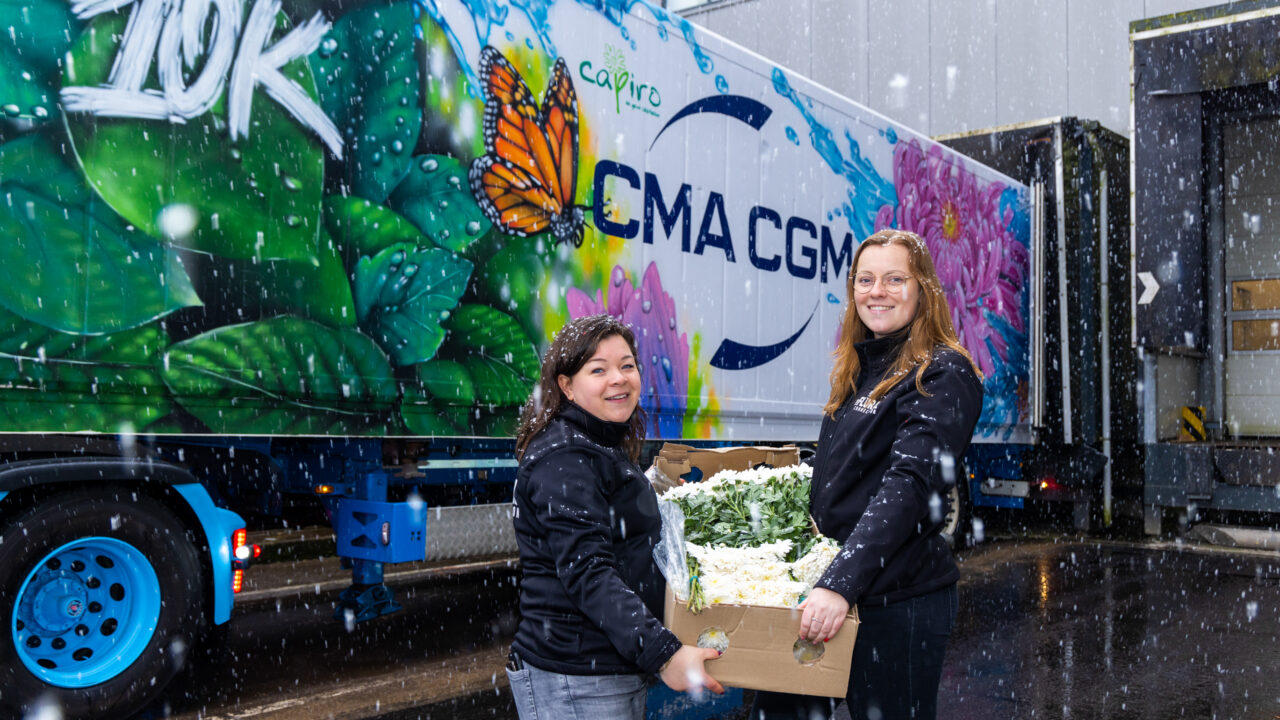 First 'door-to-door' container from Nini Flowers in Kenya
For many years, DFG has been transporting between 4 and 7 sea containers a week from various partners in Kenya. DFG has held shares in Nini Herburg Roses since 1 January 2023 and the first container, which had actually been loaded at the farm of Nini Flowers in Kenya, arrived in the Netherlands last week. This helped to create a fully conditioned supply chain from the farm to the customer.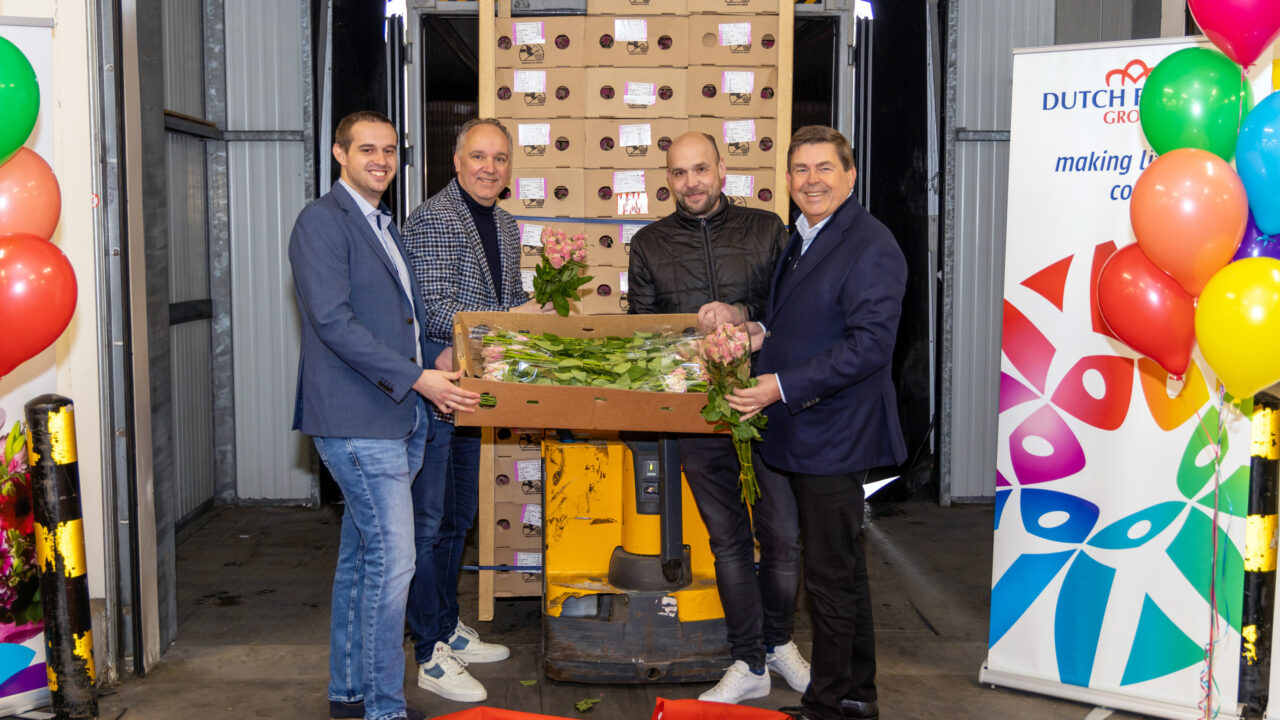 When the container arrived in Aalsmeer, Patrick van der Weg and Peter van Wijk from Nini Flowers celebrated its arrival together with Harry Brockhoff and Marcel Zandvliet from DFG. They were joined by other colleagues who had played a role in ensuring this important milestone.
Do you have any questions about this press release?
Please contact: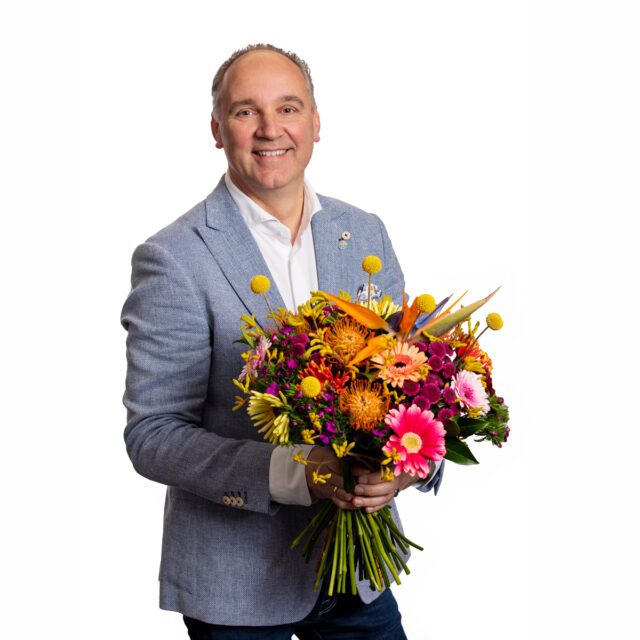 Marcel Zandvliet

CMO | CSO

0
turnover (2022)

0
bouquets to consumers every week

0
flowers to consumers every week

0
plants to consumers every week

0
export countries

0%
sustainable sourcing
0
countries with offices

0
employees (FTE)

0
countries sourcing