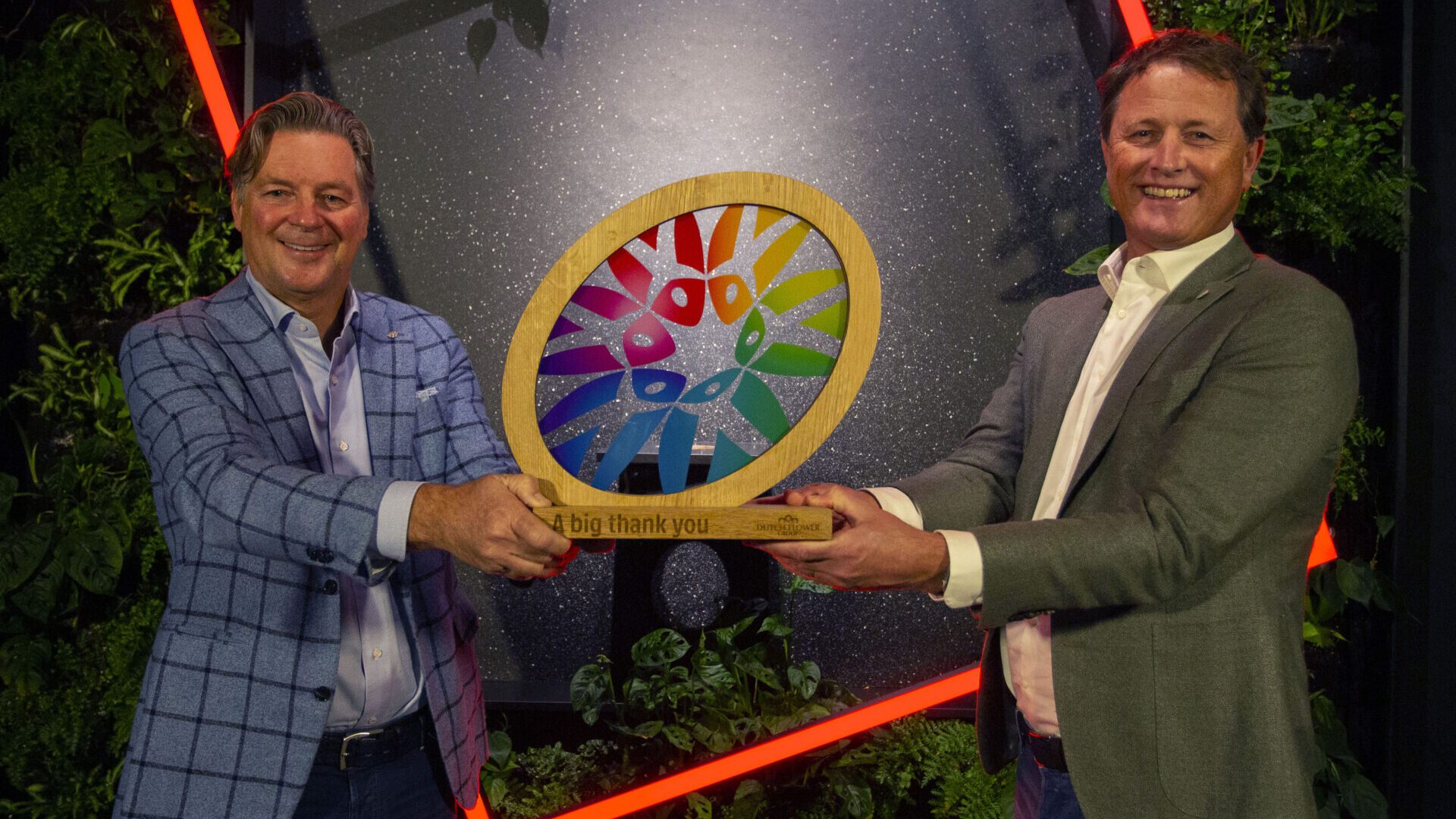 08 September 2021
Nominations Dutch Flower Awards 2021 announced
For 18 years, Dutch Flower Group (DFG) has presented the Dutch Flower Awards every November. In 2020, the event was canceled due to COVID-19 and, as a token of appreciation, DFG has symbolically presented a 'Big thank you award' to all their growers and suppliers.
This year everyone hopes to meet each other in person again at the DFG stand at the RFH Trade Fair in Aalsmeer and to toast to the winners of the 19th edition of the Dutch Flower Awards. The central theme this year is: "Growth through innovation".
The jury, consisting of the ExCo members of Dutch Flower Group, has selected 9 nominees from the internal entries. The awards are presented in the categories Flowers, Plants and Foreign Suppliers.
Nominees 2021
In the category Flowers, the nominations went to Holstein Flowers, VIP Roses and Qualily. The three nominees in the category Plants are: OK Plant, Esperit Plants and De Hoog Orchids. Xpression Flora Group from Kenya, Del Golfo from Italy and Killowen Orchards Ltd. from Ireland are the nominated Foreign Suppliers.
The festive announcement of the winners will take place at the RFH Trade Fair Aalsmeer on Thursday 4 November at 3 p.m., at the Dutch Flower Group stand: 13.1.
Preferred Partner Recognition
After the presentation of the Awards, DFG also pays attention to the chain partner who deserves special recognition for its intensive and future-oriented collaboration with the Dutch Flower Group companies. Following the presentation of the Dutch Flower Awards, this award, the Preferred Partner Recognition, will be presented by Jan van Dam (CEO of DFG).
Winners of the Dutch Flower Awards 2019, with the theme "sustainable partnership": Van der Lugt Lisianthus (category Flowers), Ter Laak Orchids (category Plants), Flores Silvestres from Colombia (category Foreign Supplier). The Preferred Partner Recognition went to Hans van der Meulen (not on the picture).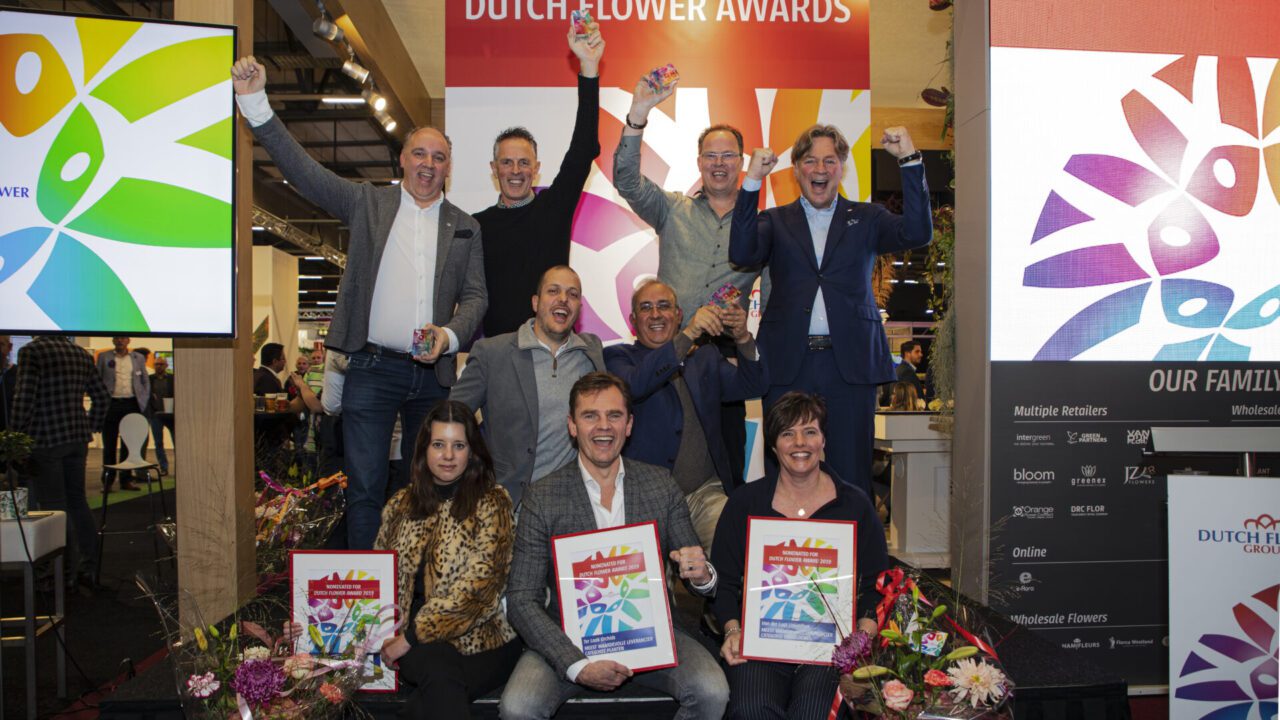 More information?
Please contact us!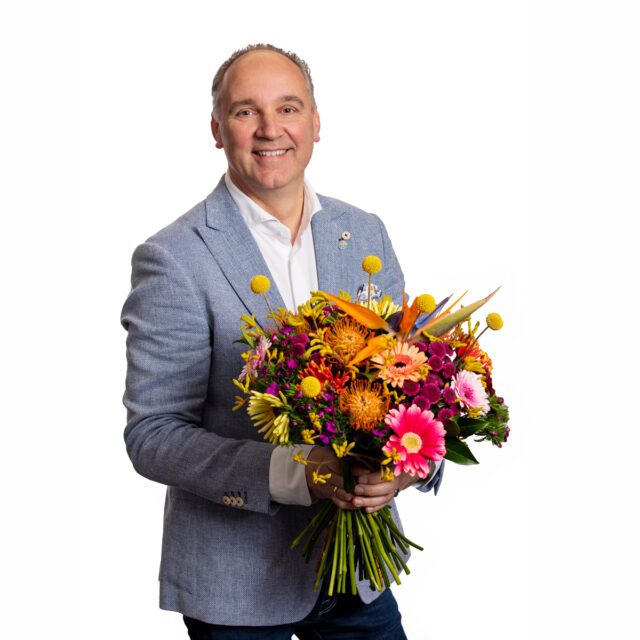 Marcel Zandvliet

CMO | CSO

0
turnover (2021)

0
bouquets to consumers every week

0
flowers to consumers every week

0
plants to consumers every week

0
export countries

0%
sustainable sourcing
0
countries with offices

0
employees (FTE)

0
countries sourcing