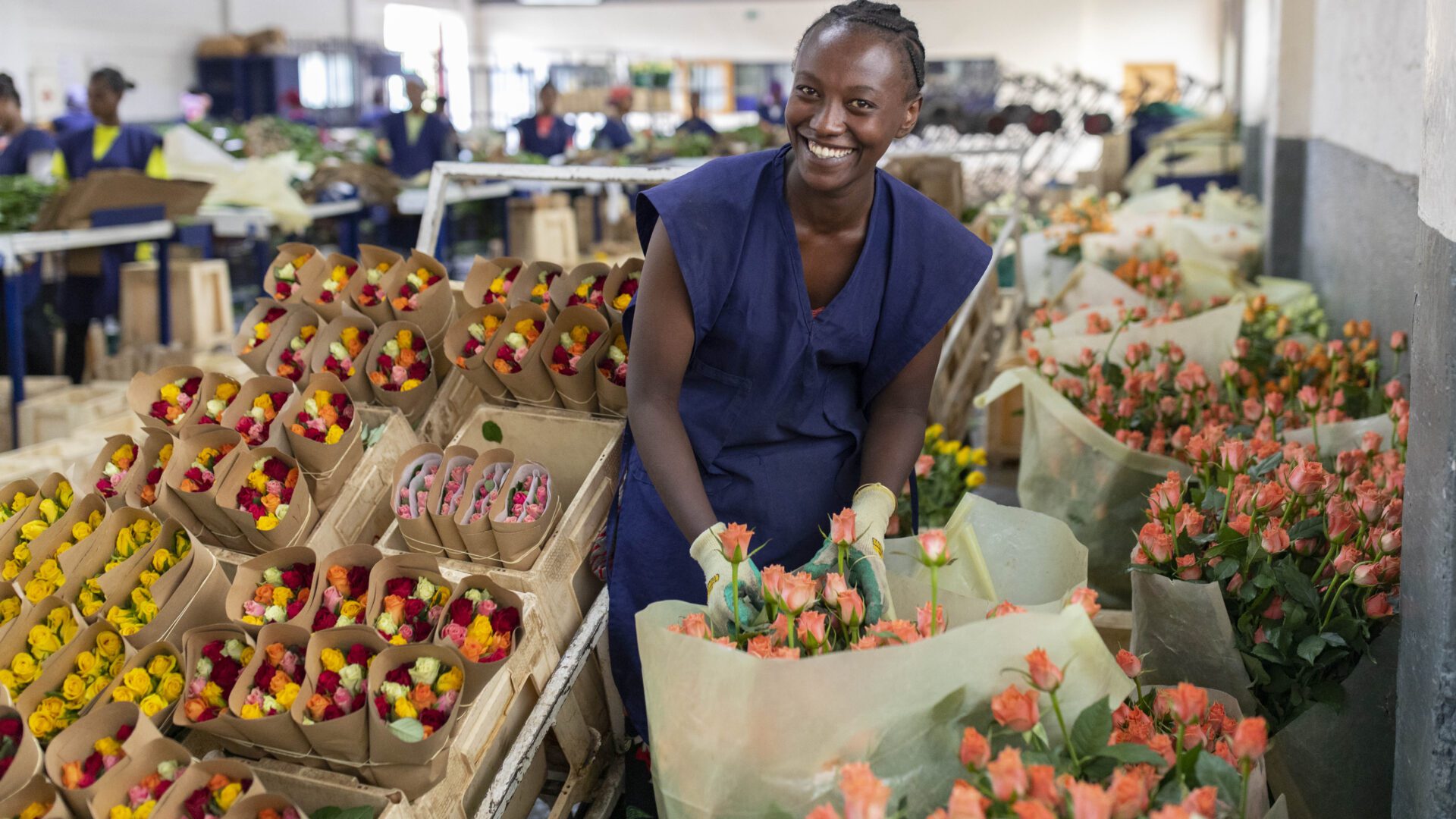 18 May 2022
Dutch Flower Group supports Fairtrade flowers and workers
Dutch Flower Group companies provided critical support to flower workers during 2021, sourcing 150 million stems as Fairtrade for their clients and generating €1.2 million in additional funds for flower workers through the Fairtrade Premium.
During another challenging year for the sector, Dutch Flower group has helped to equip flower workers in low-income countries with the funds they need to withstand from the economic impacts of the pandemic.
By sourcing the Fairtrade flowers, Dutch Flower Group has generated €1.2 million for 53.500 workers of 48 flower farms in Fairtrade Premium funds. Fairtrade Premium is an additional sum of money on top of the selling price that farmers or workers can collectively invest in business or community projects of their choice.
A high proportion of these Premium spend is going towards workers of the flower farms and their families through projects including educational services, home improvements and provision of subsidised food for workers. Dutch Flower Group continues to be a vital support to the farms and workers through their commitment to Fairtrade flowers, whilst also contributing to the SDGs.
Marcel Zandvliet, Chief Marketing Officer and Chief Sustainability Officer at Dutch Flower Group, says: 'We are delighted to support the important work of Fairtrade. We are proud to offer Fairtrade flowers to our customers all the world, so that they can be part of making a positive difference for flower farm workers in Kenya, Ethiopia, Uganda, Tanzania and Ecuador.'
Dutch Flower Group has been sourcing Fairtrade flowers for over 10 years. Commenting on the difference their support for Fairtrade is making, Amy Collis, Senior Supply Chain and Programme Manager at the Fairtrade Foundation, says: 'Dutch Flower Group and its companies are one of our most important customers to the flowers category. Their commitment to Fairtrade means so much for our work in the sector, and most importantly, for the flower farm workers during a tough year.'
More information?
Please contact us: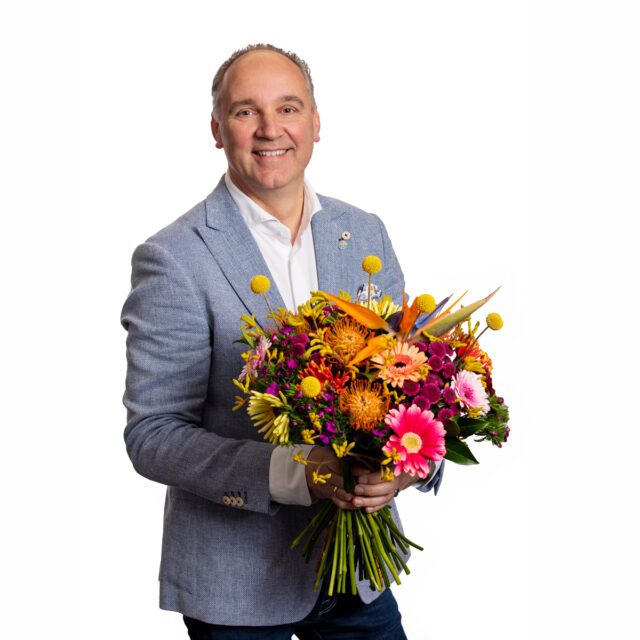 Marcel Zandvliet

CMO | CSO

0
turnover (2021)

0
bouquets to consumers every week

0
flowers to consumers every week

0
plants to consumers every week

0
export countries

0%
sustainable sourcing
0
countries with offices

0
employees (FTE)

0
countries sourcing