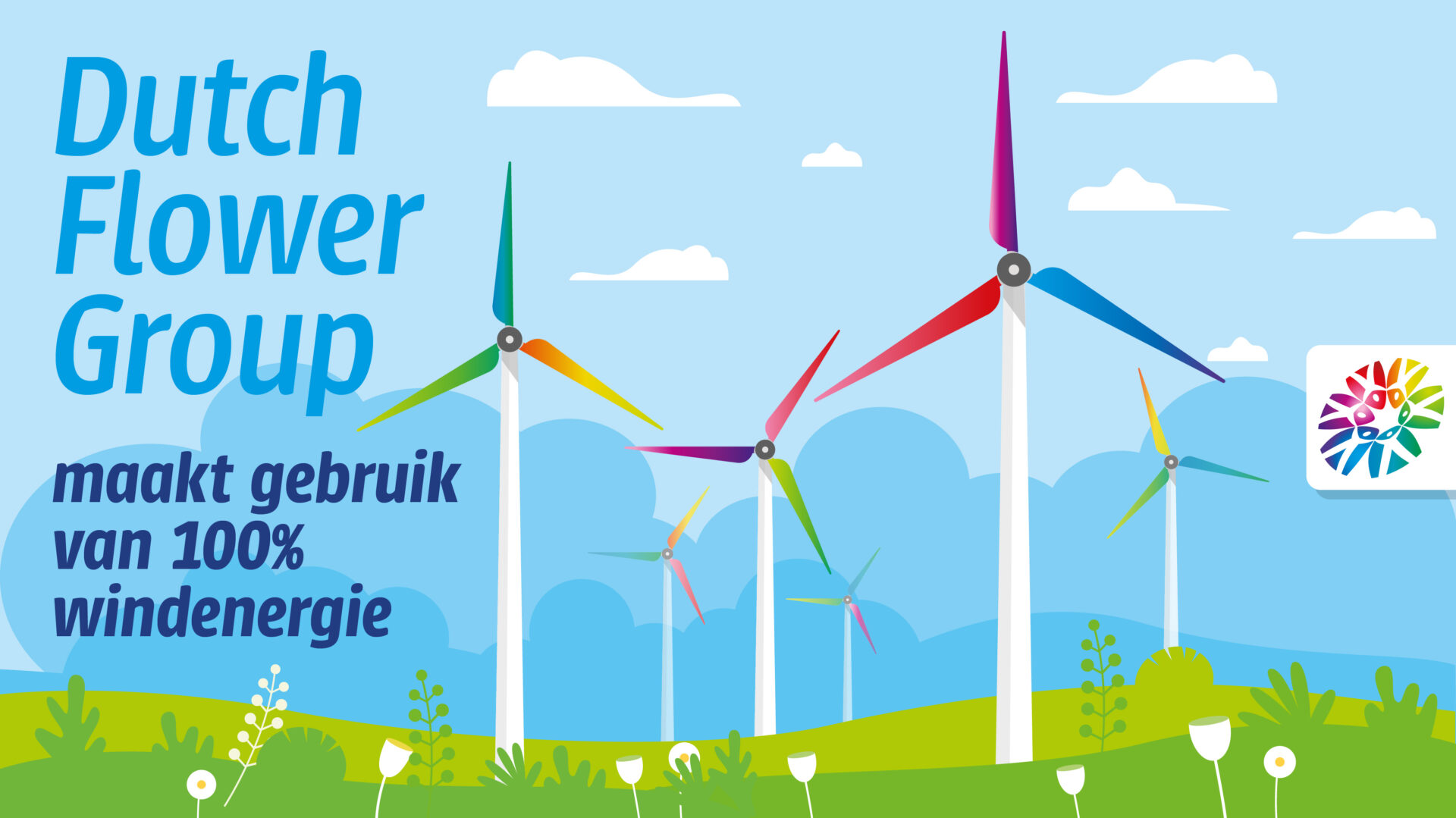 03 November 2021
Dutch Flower Group makes full switch to wind energy
From 1 January 2022 onwards, all Dutch Flower Group companies will be switching to European wind energy, thereby effecting a 96% reduction in the Group's CO2-eq emissions.
Dutch Flower Group (DFG) has been committed to increasing sustainability in the floriculture supply chain for many years now. DFG is the founder and initiator of and an active participant in a variety of collective sustainability initiatives and partnerships in the floriculture sector. These include the Floriculture Sustainability Initiative (FSI) and, together with their chain partners, the IRBC Agreements (IMVO-Convenant) for the Floriculture Sector.
Through its sustainability strategy IMPACT25, DFG is keen to ensure that all its activities continue to have a positive impact on the environment and society, thus enabling the Group to continue making its companies and the chains from grower to retail more sustainable.
Dutch Flower Group has used partner Ecochain's tool to gain insight into the scope 1+2 CO2-eq. emissions within its footprint, performed in line with the Greenhouse Gas Protocol (GHG). In order to continue reducing its CO2-eq. emissions, DFG will be making its sites' electricity consumption green through the use of wind energy sourced from Europe. Thus effecting an extra 96% reduction in CO2-eq. emissions with DFG's companies (source: EcoInvent LCA database).
Jan van Dam, CEO Dutch Flower Group: 'From the perspective of our frontrunner position in the sector, this is a fantastic step towards realising our vision of continuing to make the world a more sustainable place'.
More information?
Please contact: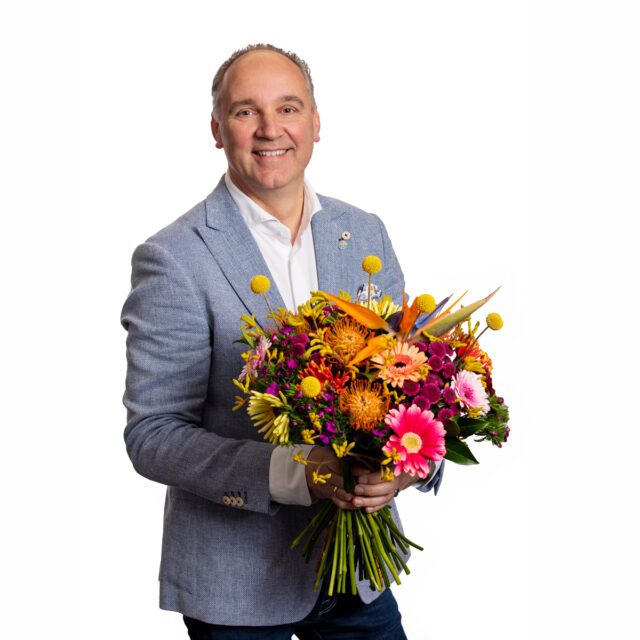 Marcel Zandvliet

CMO | CSO

0
turnover (2021)

0
bouquets to consumers every week

0
flowers to consumers every week

0
plants to consumers every week

0
export countries

0%
sustainable sourcing
0
countries with offices

0
employees (FTE)

0
countries sourcing