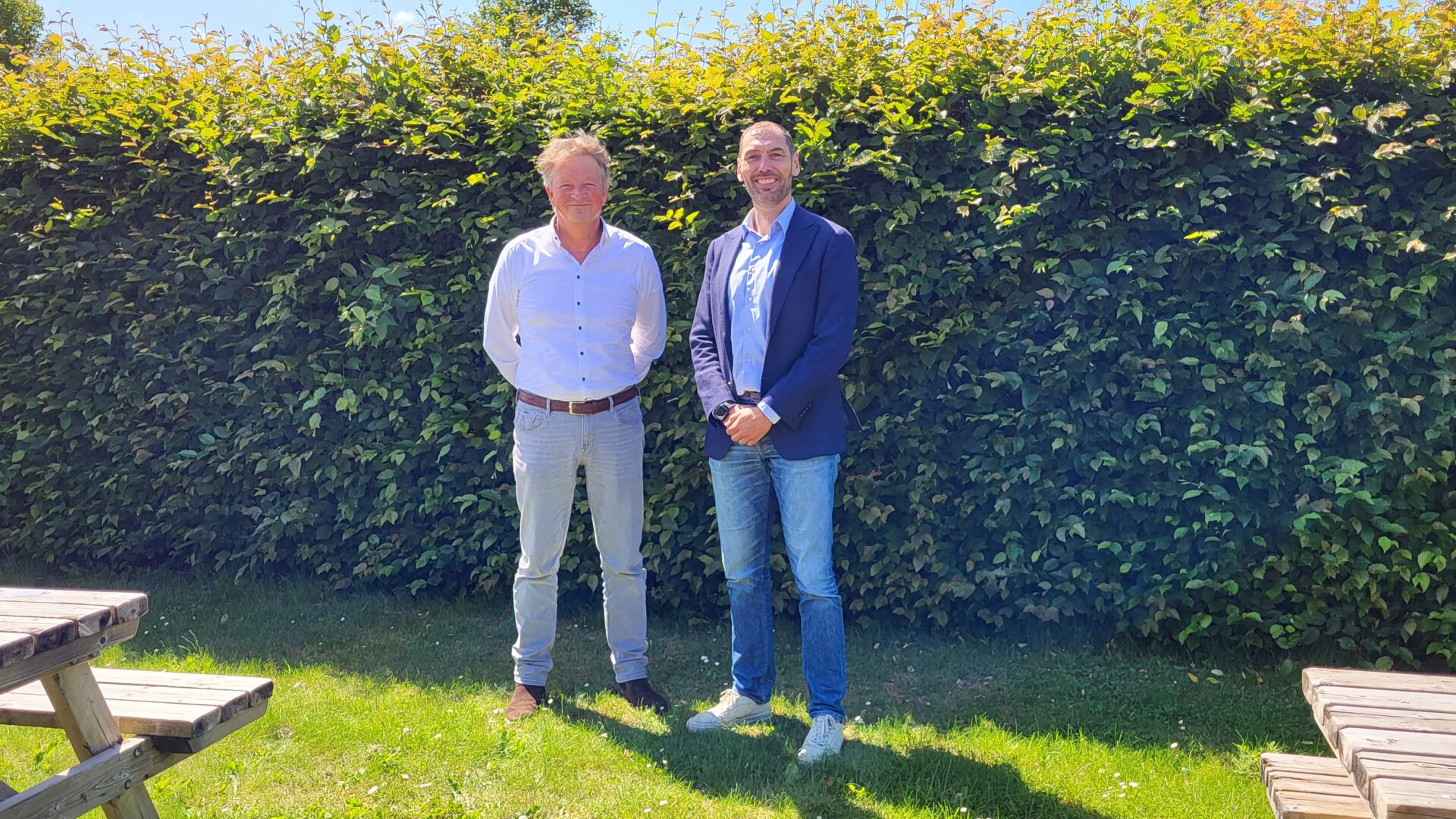 11 July 2022
DFG and Certifeye take the next step towards a more transparent horticulture supply chain
For the past few years, Dutch Flower Group (DFG) companies have been using the software of our partner Certifeye to manage the certificates and documents of suppliers. They are now both taking the next step to make it even easier to manage these documents.
Om the photo: Fred Vahlkamp (Certifeye) and Raimon Loman (Dutch Flower Group).
In recent months, IT experts Bob Zuidhoek (DFG) and Joost Verdaasdonk (Certifeye) have been working hard with their teams (Iris de Waal, Cees van Delft, Stephan van Maldegem at DFG) on an API that makes it possible to transfer the data collected by Certifeye to the ERP systems of DFG companies.
In addition to the currently available API, another interface will be realised this year between certification institutions and other available portals, whereby another step will be taken to fully automate information concerning the certificates and documents of suppliers.
Raimon Loman, CSR manager at Dutch Flower Group.
"We want a comprehensive overview of our supply chain, so that we receive a transparent insight into how we, and thus our suppliers, perform when it comes to sustainability. By fully automating how certificates and documents are managed for thousands of our growers, we are taking another step towards automating and reducing administration within our supply chain. We hope that many other partners within the horticulture sector will follow suit. We can ensure a sustainable future by working together.

Transparency and managing data from the whole chain will become increasingly important in the coming years as part of our FSI membership, the CSRD (EU legislation concerning non-financial reporting) and our need to perform Due Diligence. All these factors mean that we must have even better insights into, and report about, an ever-increasing number of aspects within the supply chain.

Certifeye makes it possible for us to communicate with our growers and to manage data in a completely automated manner".
More information?
Please contact: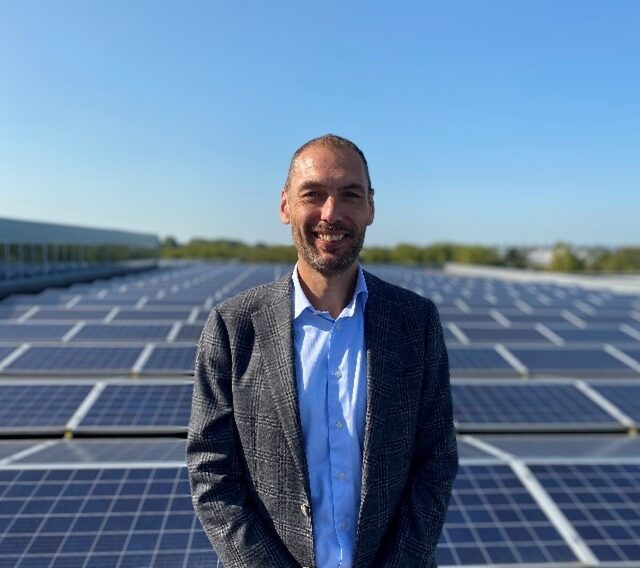 0
turnover (2021)

0
bouquets to consumers every week

0
flowers to consumers every week

0
plants to consumers every week

0
export countries

0%
sustainable sourcing
0
countries with offices

0
employees (FTE)

0
countries sourcing