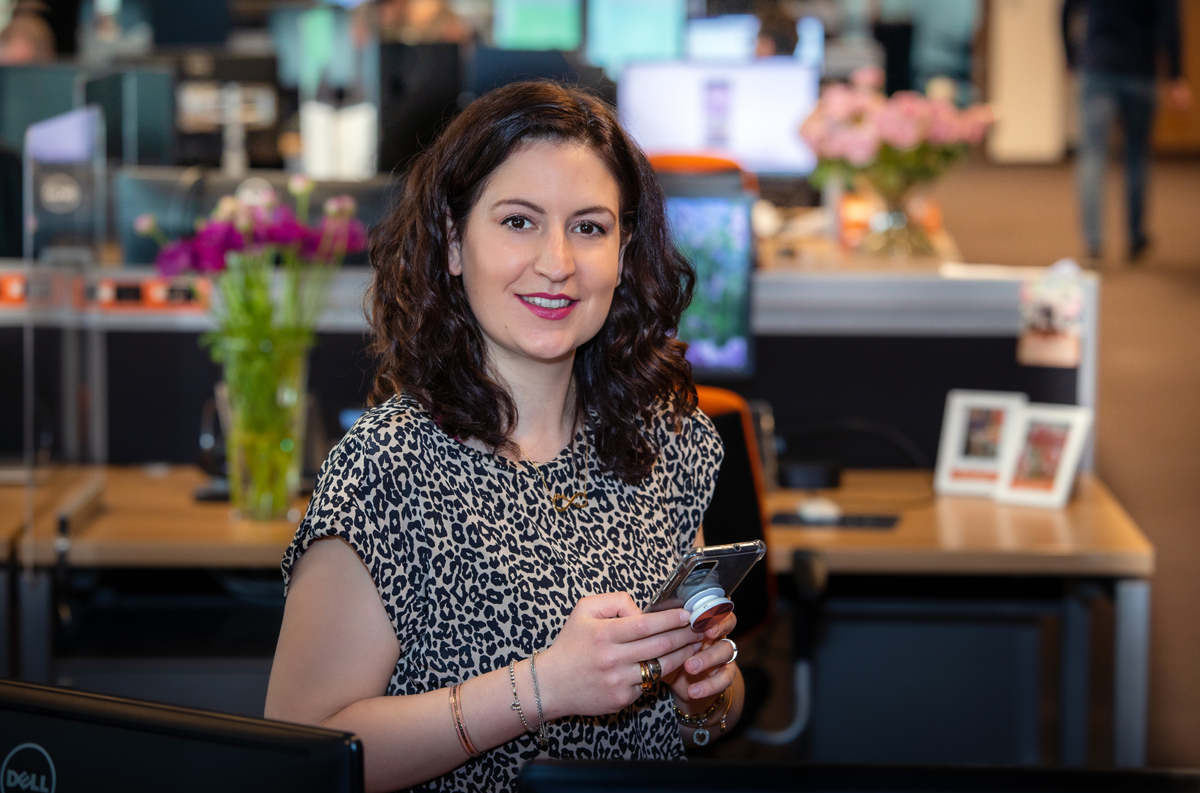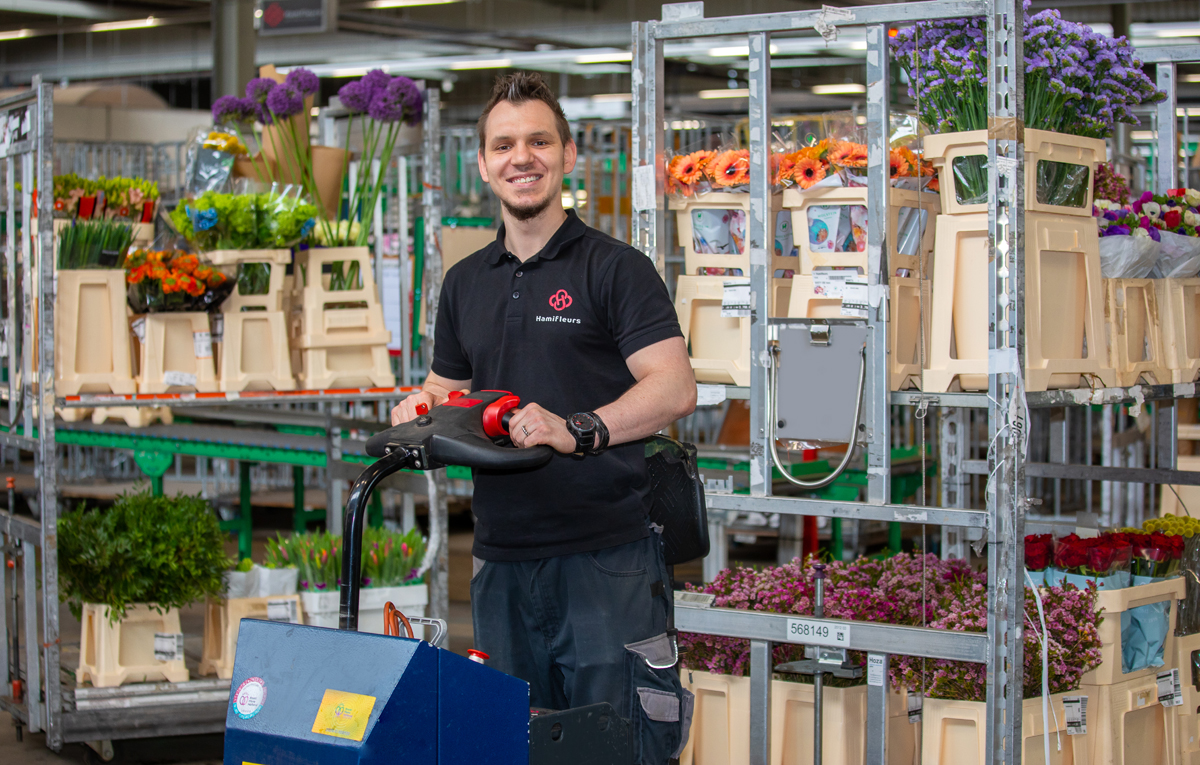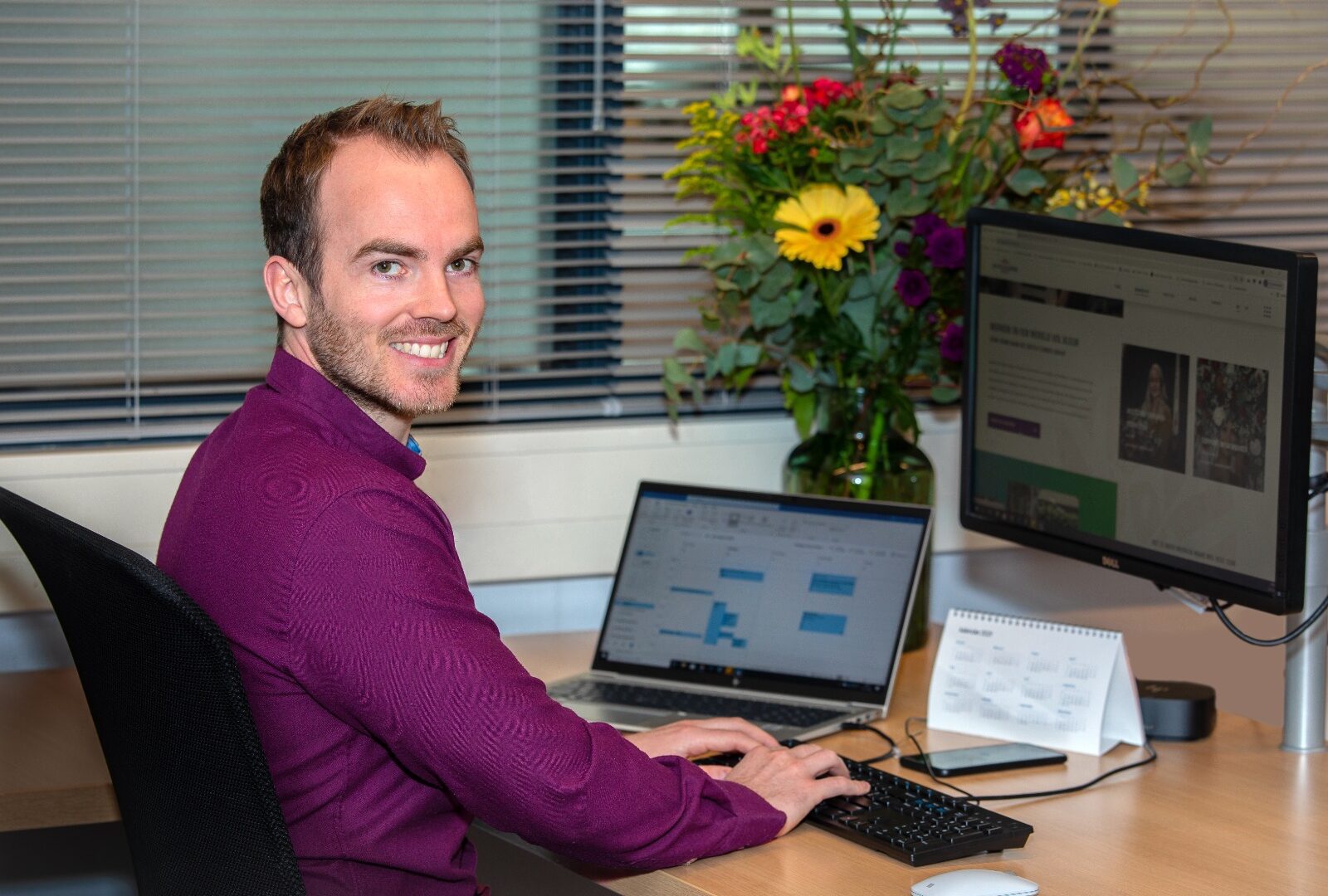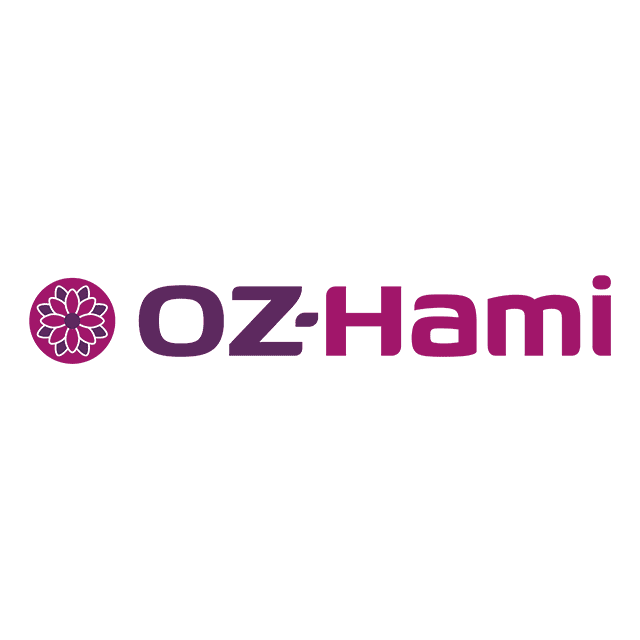 Over OZ-Hami
Share our passion for flowers
What could be more fun than working with the most beautiful flowers in the world? At OZ-Hami we can enjoy this every day. We share our passion for flowers with our colleagues and growers and successfully transfer them to flower wholesalers and florists in more than 50 countries. We know what is going on in their markets and respond to this with an exceptionally wide range of flowers, but also with market information, trend information, inspiration, advice and tips.
We are convinced that we are stronger together. That is why we are one force in Aalsmeer and Westland for purchasing, logistics and back-office and we allow our colleagues to flourish in their work. We work closely with our growers as long-term partners. And as the driving force behind our unique and successful brands OZ Export, Hamifleurs and Van Dam, we ensure joyous flower wholesalers and florists in Europe, the Middle East and Asia.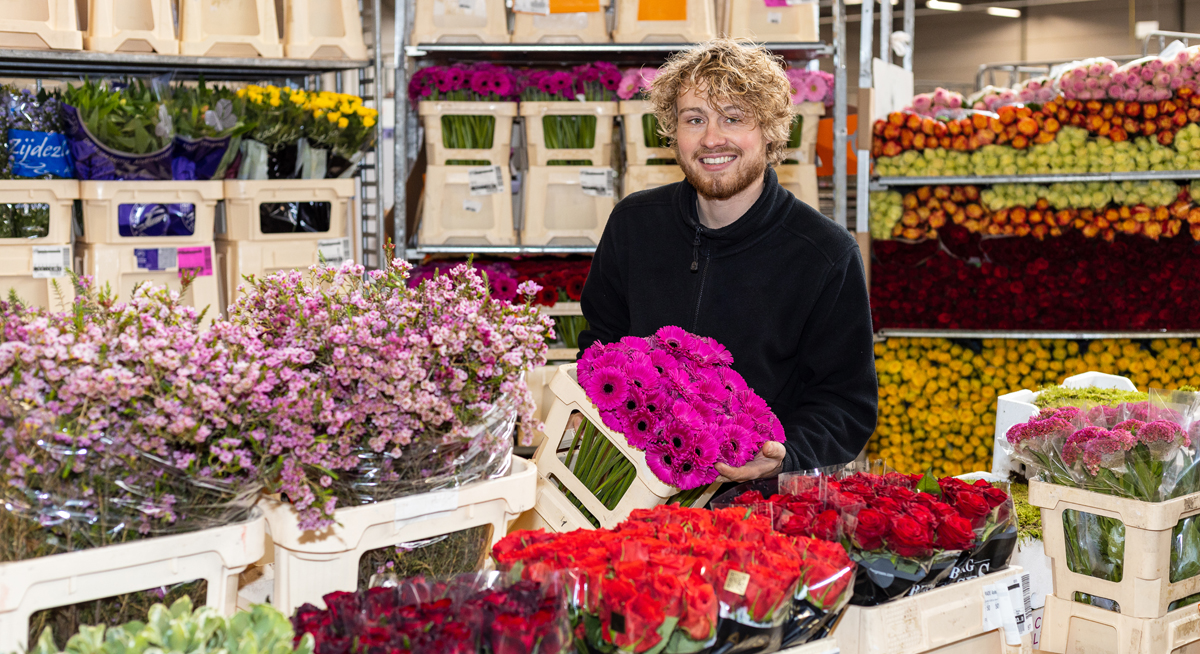 Hamifleurs
Your story, our flowers
With our flowers you take a moment to reflect on life, surprise your friends, celebrate milestones, and make your wedding unforgettable. At Hamifleurs, every day we realize how important these life events are. And how extraordinarily beautiful the story is that you create during these events. With over 10,000 varieties of top quality flowers, we do our utmost to make these moments even more special. We always deliver on time and are happy to think along with you when extra customized work or inspiration is required. Because even though we are not personally present during all those special moments, our flowers complete your story.
Vision: Personal approach
Every story is told with flowers. To make this possible, at Hamifleurs we make sure that every day, the most beautiful, fresh, high-quality flowers are delivered on time. Thereby, we give everyone in the supply chain a lot of personal attention. From growers and employees to importing wholesalers and florists. That way we are certain that the flowers we supply will make your story even more amazing.
Mission: 100% satisfied customers
We are the most personal and punctual supplier of fresh cut flowers that helps importing wholesalers and florists to be successful. With every delivery, we focus on our promises: top quality, fresh, and on time. By that we strive for 100% satisfied customers.
OZ Export
To flower the world
We are a leading full-service Dutch flower export company that is specialized in cut flowers. Since 1959 our company has been located in Aalsmeer, the heart of the Dutch flower trade. We have customers all over the world, we mainly supply importing wholesalers and cash & carries throughout Europe, the Middle East and Asia.
We process and trade flowers from a fully air conditioned 36,000m² warehouse. We buy the flowers directly from growers all around the world and at all major flower auctions in Aalsmeer, Naaldwijk (Westland) and Rijnsburg. We offer wholesalers and their customers a complete webshop filled with an astonishingly wide range of cut flowers from growers all over the world. With an amazing additional assortment of greens , plants and decorations to make your orders complete.
With native speakers in 8 languages we offer you the best possible service. Our account managers will be at your service through e-mail, mobile phone and even WhatsApp.
Van Dam
A Dam good flower and plant collection
As from 1973, Van Dam has been a leading import and export company in cut flowers. A successful family run business from Holland that values quality of its wholesale flowers and plants. Florists daily choose from a fresh selection cut flowers and home plants that mirrors the current market range and prices. This is who we are and what we do:
Consistent top quality; Florists daily choose from a fresh selection in cut flowers and home plants in our web shop. Let us surprise you.
Personal approach; We know our customers, together with our team we are here to serve you.
Grow together; We work with the latest technologies and continuously strive to improve your online experience. How can van Dam help you grow your business?

0
turnover (2022)

0
bouquets to consumers every week

0
flowers to consumers every week

0
plants to consumers every week

0
export countries

0

%
sustainable sourcing
0
countries with offices

0
employees (FTE)

0
countries sourcing