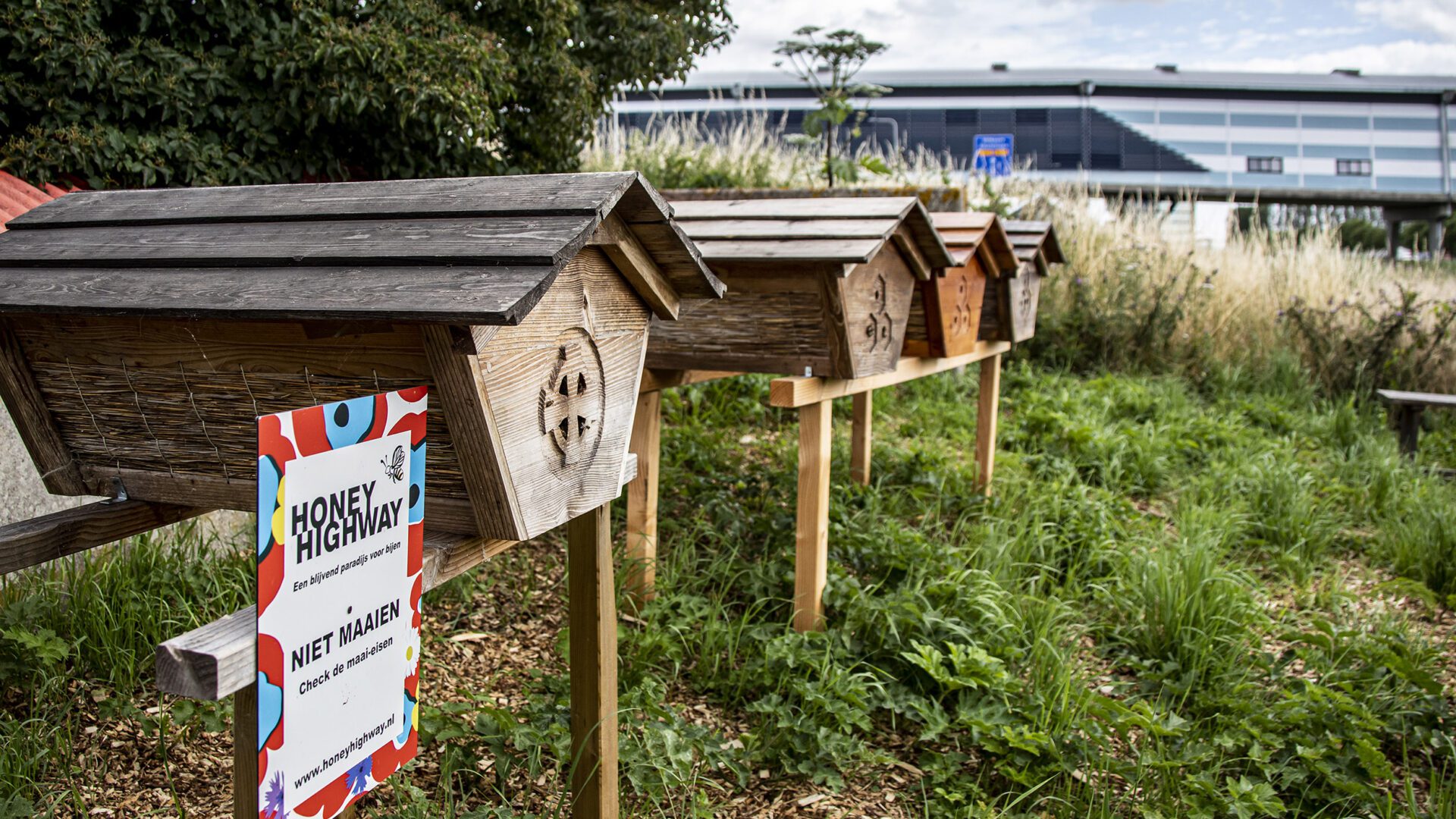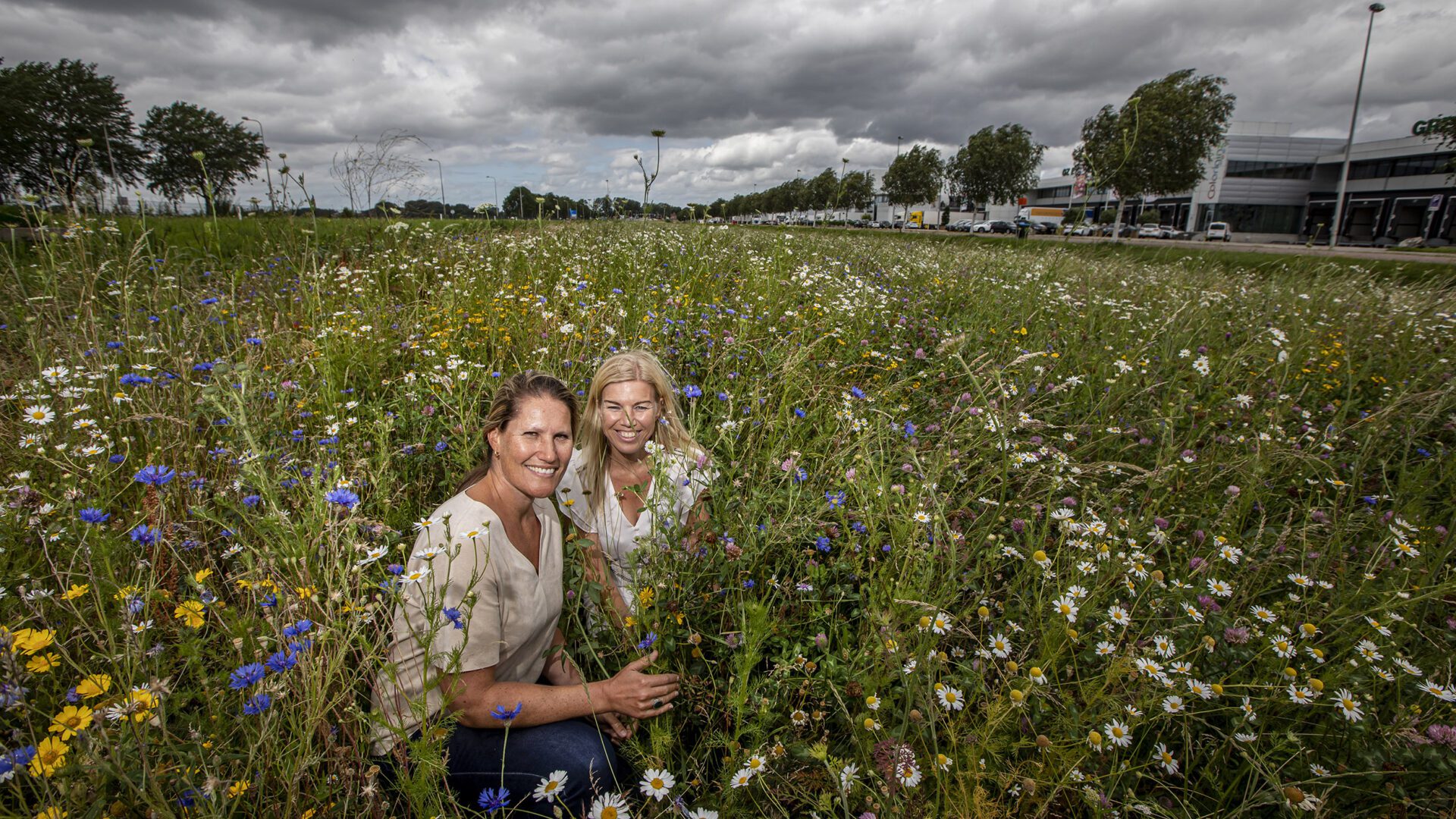 Honey Highway at Dutch Flower Group
Dutch Flower Group has been closely involved in the Honey Highway initiative since 2017. Founder Deborah Post is actively working throughout the Netherlands to restore a good living environment for the Dutch honey bees. Bees pollinate vegetables and fruit, which makes them invaluable to our food chain.
In the 40,000m2 of roadside verges within the VBA-Zuid site in De Kwakel, some 150,000 bees get to enjoy, what for them is, a true paradise. Since 2019 this has been our very own Honey Highway, where construction of a "motorway system" in flowers to benefit these wonderful critters began in 2018. Nowadays there are 4 hives and the area is teeming with busy honey bees, wild bees, bumblebees, butterflies, dragonflies and hoverflies. The goal is to preserve wild bees and the original Dutch honey bee. Here they can collect pollen from a choice of no fewer than 33 different types of wild flowers.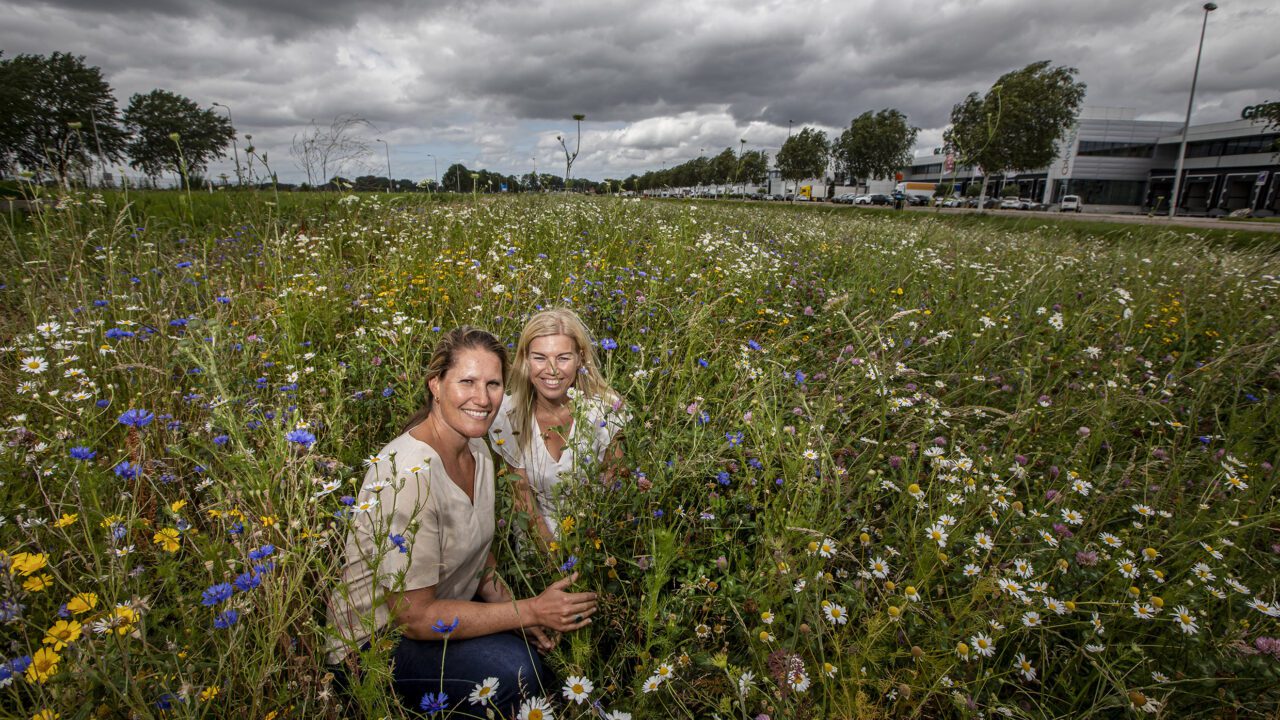 More information?
Please contact:
Brit Fopma

Communication Manager

0
turnover (2022)

0
bouquets to consumers every week

0
flowers to consumers every week

0
plants to consumers every week

0
export countries

0

%
sustainable sourcing
0
countries with offices

0
employees (FTE)

0
countries sourcing