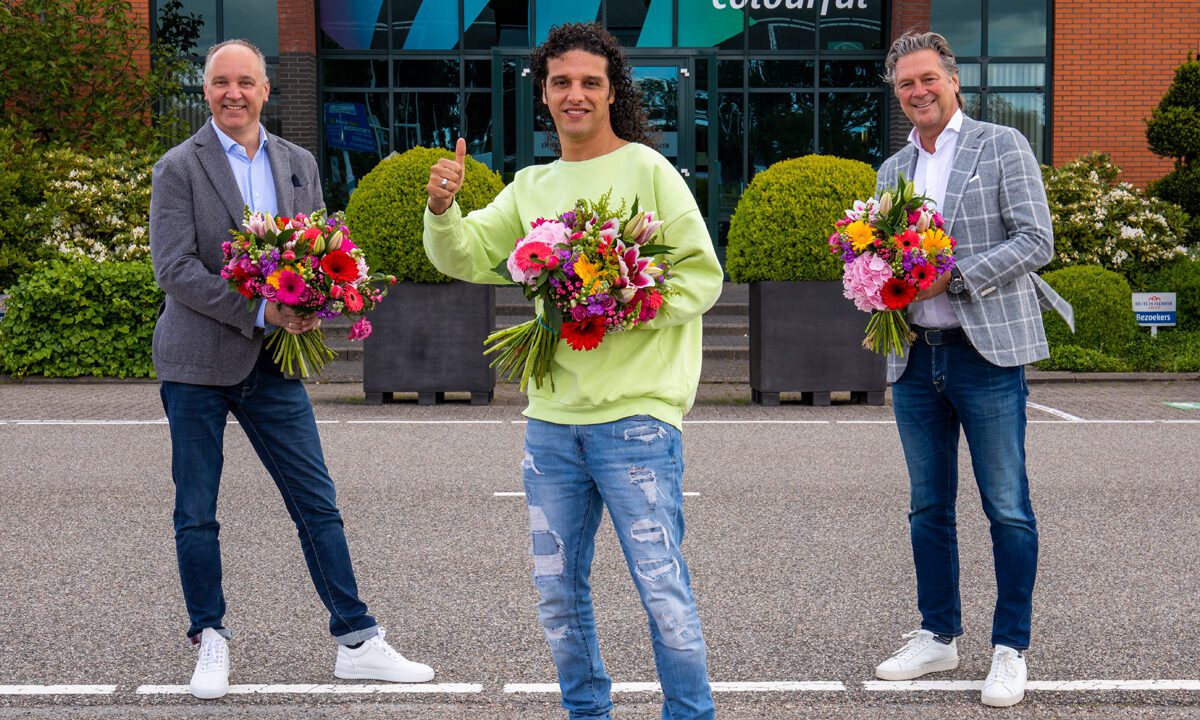 22 May 2020
REVIEW OF THE CAMPAIGN WITH ALI B.
As Dutch Flower Group, we look back on a successful collaboration with Ali B. in the campaign "bouquets against loneliness" on Good Friday, when 150,000 elderly people received a colourful bouquet. The call from Ali and the horticultural sector to surprise each other with flowers or plants in these hard times has been warmly received throughout the country and is still alive.
We worked intensively with various chain partners on this heart-warming campaign for the elderly, coordinated by Marcel Zandvliet (CMO DFG) and Marco van Zijverden (CEO DFG).
Our colourful floriculture sector has attracted attention in a beautiful way, in times when many are struggling.
That is exactly what we wanted to demonstrate with this action; flowers and plants are always there for us. To express our love, to support each other and to give us hope. Even in these difficult times.
The action will be followed up appropriately in order to continue to spread the beautiful message of flowers and plants.
#lethopebloom #makinglifecolourful #strongtogether

0
turnover (2020)

0
bouquets to consumers every week

0
flowers to consumers every week

0
plants to consumers every week

0
export countries

0
% sustainable sourcing
0
countries with offices

0
employees (FTE)

0
countries sourcing