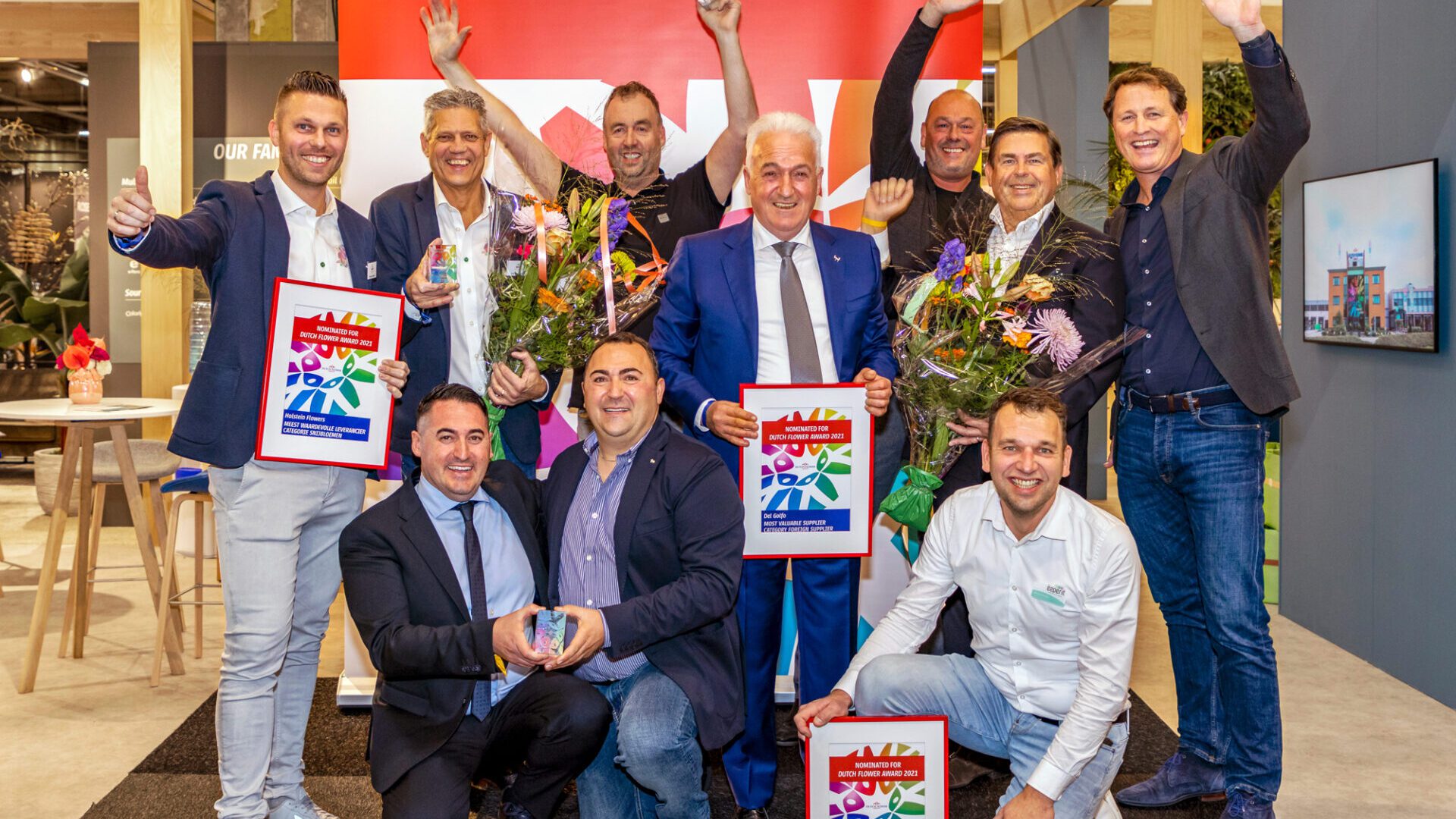 29 September 2022
Nominees Dutch Flower Awards 2022 announced
Theme 20th edition: "Customer Driven"
Like every year, Dutch Flower Group (DFG) will present the Dutch Flowers Awards during the RFH Trade Fair to celebrate the partnership with her growers and suppliers. These turbulent times underline the importance of valuable partnerships and these awards are a token of gratitude towards her partners in business.
This year the nominees have been selected by the DFG companies for their contribution to the theme "Customer Driven". The jury, consisting of the ExCo members of Dutch Flower Group, has appointed 9 nominees from the internal entries. The awards are presented in the categories Flowers, Plants and Foreign Suppliers.
Nominees 2022
In the category Flowers, the nominations went to Anthogether, Richard van Schie and Zentoo. The three nominees in the category Plants are: Amigo Plant, Kwekerij Wouters and Vreugdenhil Bulbs & Plants. Buijnink Internacional from Portugal, Eyco Flores Portugal also from Portugal and Snaith Flowers from the UK are the nominated Foreign Suppliers.
The festive announcement of the winners will take place at the RFH Trade Fair Aalsmeer on Thursday 10 November at 3 p.m., at the Dutch Flower Group stand: 2.7.
Preferred Partner Recognition
After the presentation of the Awards, DFG also pays attention to the chain partner who deserves special recognition for its meaningful and customer oriented collaboration with the Dutch Flower Group companies. Following the presentation of the Dutch Flower Awards, this award, the Preferred Partner Recognition, will be presented by Jan van Dam (CEO of DFG).
Winners of the Dutch Flower Awards 2021, with the theme "Growth through innovations": Holstein Flowers (category Flowers), Esperit Plants (category Plants) and Del Golfo from Italy (category Foreign Supplier). The Preferred Partner Recognition went to Glocalities.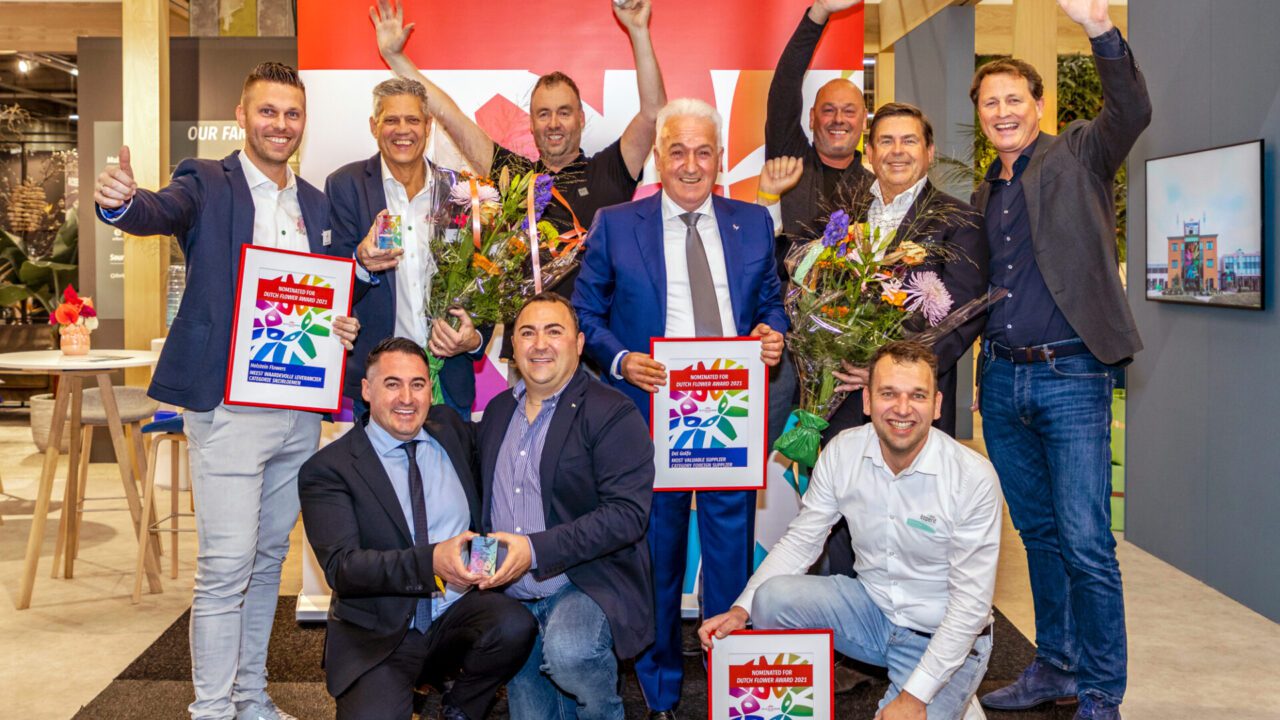 Meer informatie?
Neem dan contact op met: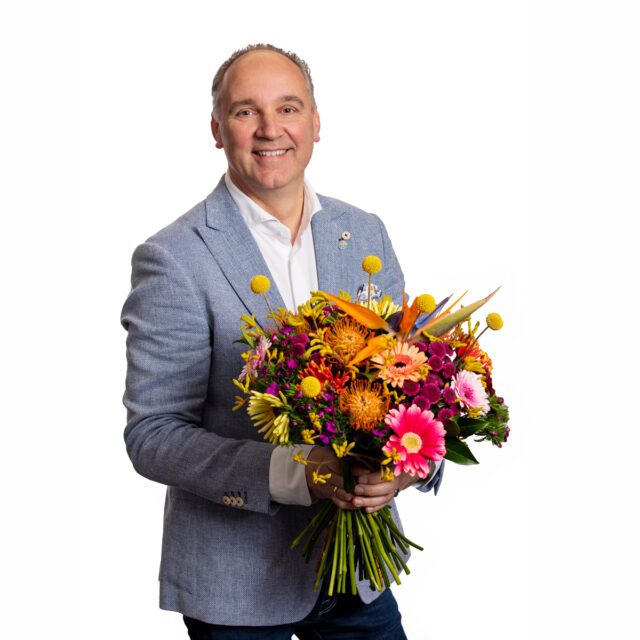 Marcel Zandvliet

CMO | CSO

0
turnover (2022)

0
bouquets to consumers every week

0
flowers to consumers every week

0
plants to consumers every week

0
export countries

0%
sustainable sourcing
0
countries with offices

0
employees (FTE)

0
countries sourcing