For the people in our value chain
OUR COMMITMENT
We commit to supporting vulnerable groups in society and are working with people in a manner that creates an open culture, to enable sustainable employability.
OUR 2025 AMBITION
Improve people's livelihoods through our ethical approach, our charity work and our sustainable employability plan.
OUR ETHICAL APPRAOCH
People are the heart of our business and our world. Strong cooperation is key to addressing Human Rights issues. This is why
we believe in long term relationships and working closely together with our people and our partners throughout our value chain.
OUR CHARITY WORK
We don't just want to make the world more colourful. We also want to make it a better place for everyone to live. That is why we established Dutch Flower Foundation at our very start in 1999. Through this Foundation we are involved in several charity projects internationally and work together as partners with several other initiatives. We also work closely with Fairtrade International and support local initiatives like Honey Highway, which attracts bees in the area around our business locations.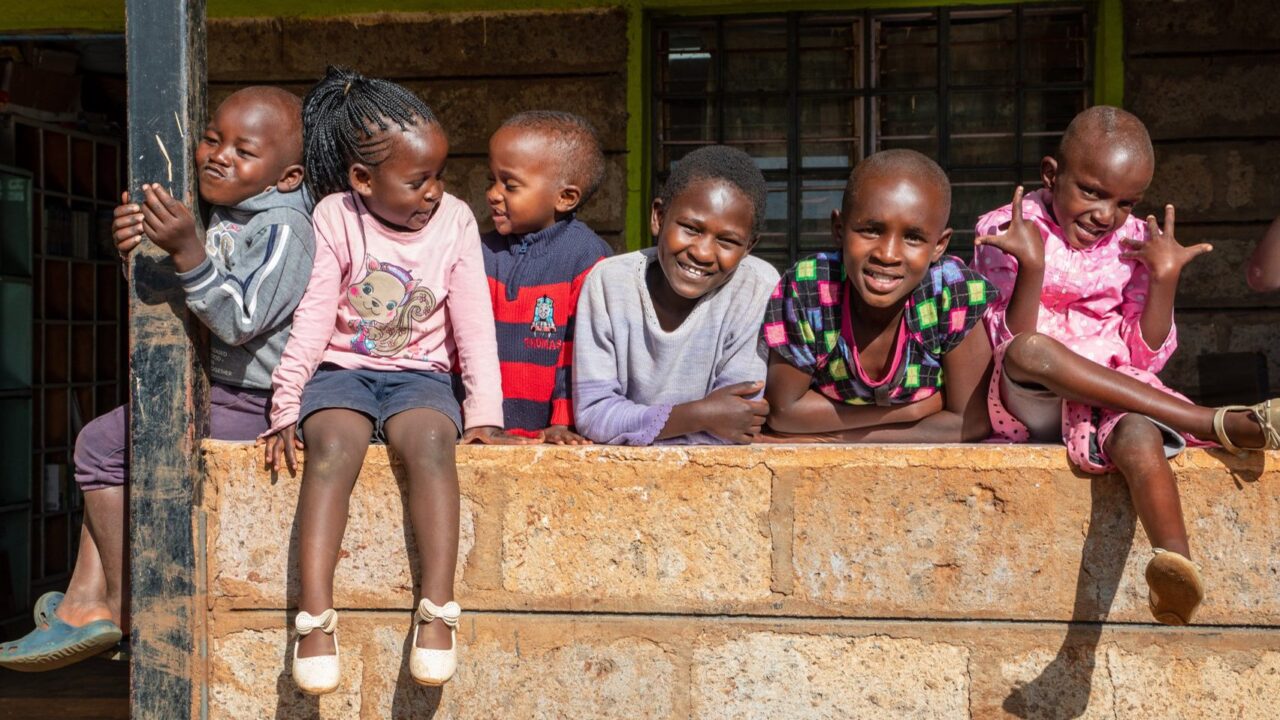 OUR SUSTAINABLE EMPLOYABILITY PLAN
Our employees are the heart of our organisations. Employees who have fun at work, are in control of their work, take responsibility and work within a transparent organisation will develop themselves better within Dutch Flower Group. We want to create a safe and inspiring work environment in which they can do so.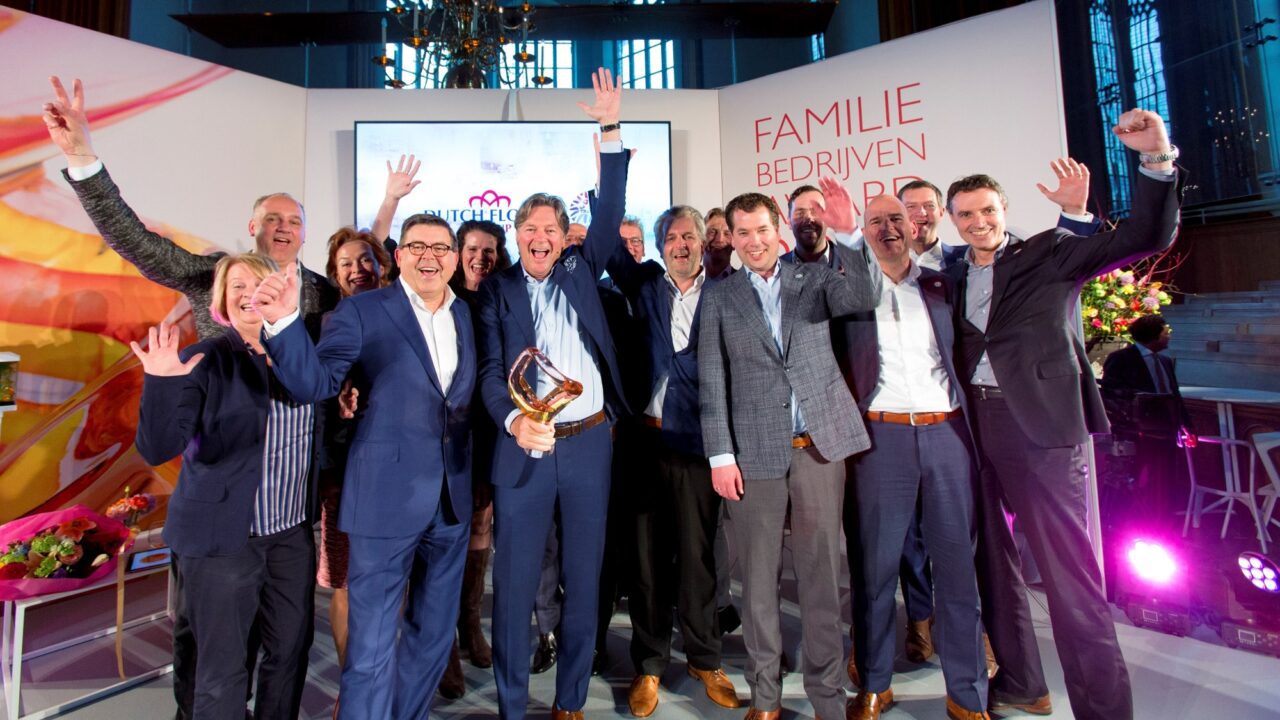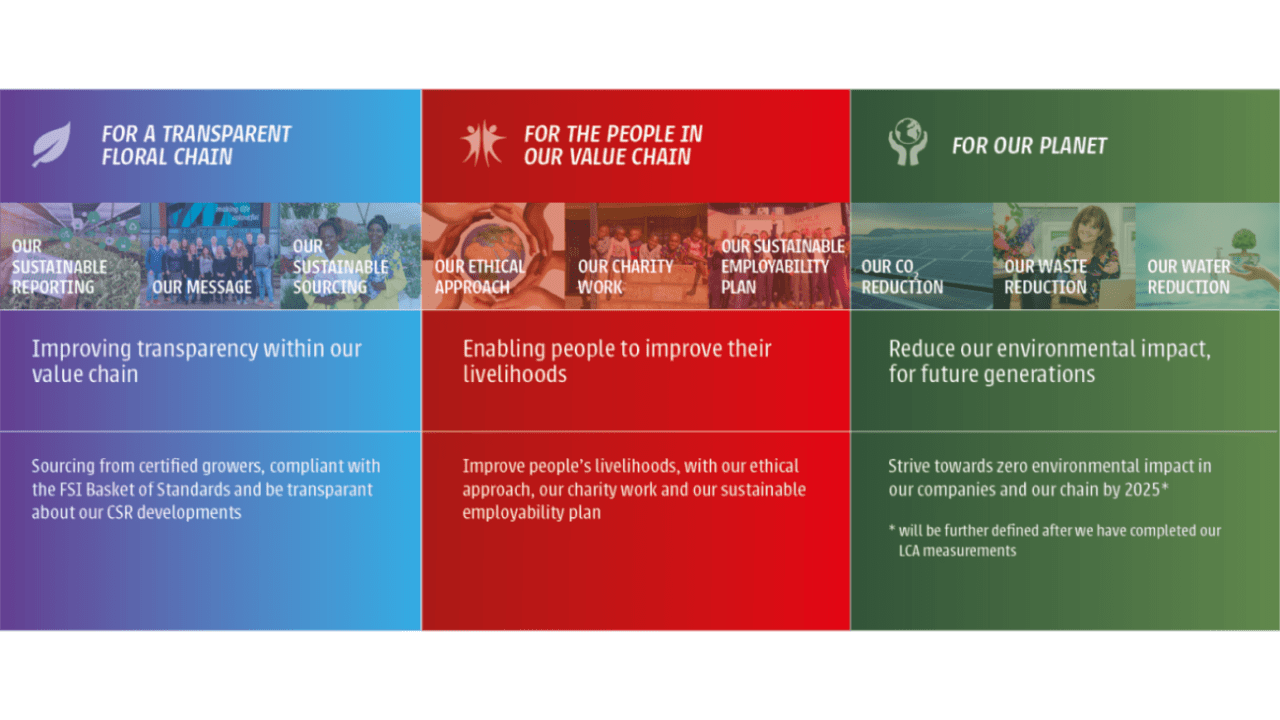 0
turnover (2021)

0
bouquets to consumers every week

0
flowers to consumers every week

0
plants to consumers every week

0
export countries

0

%
sustainable sourcing
0
countries with offices

0
employees (FTE)

0
countries sourcing