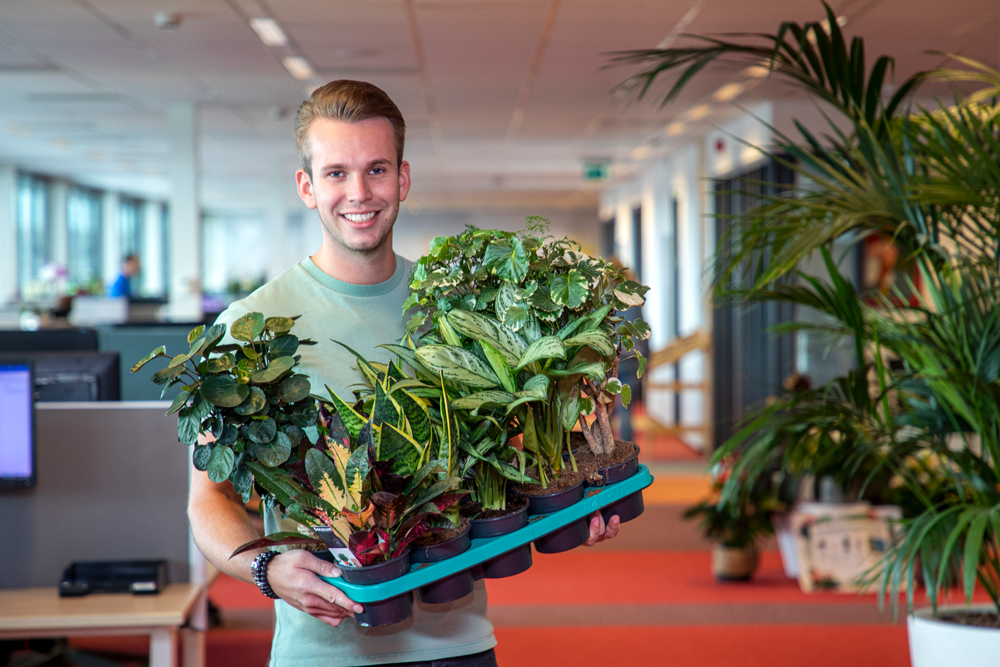 Operations Support Officer
Hamiplant
Als Operations Support Officer manage je de dagelijkse operationele processen en de daaraan gekoppelde digitale connecties tussen leveranciers en klanten.
Even voorstellen
Hamiplant is een internationaal handelsbedrijf in kamer- en tuinplanten. Wij zijn onderdeel van Dutch Flower Group, de grootste sierteeltleverancier van Europa. Planten zijn hip en brengen vitaliteit. Dagelijks verblijden wij bouwmarkten, groothandels, tuincentra en bloemisterijen in Europa en Rusland met het mooiste kamer- en tuinplantenassortiment.
Wat ga je doen?
Het plannen, afroepen en managen van de dagelijkse orderstroom
Het bewaken van de processen en de daarbij gestelde deadlines
Het begeleiden van het logistieke proces van de klant m.b.t. gewenste karrenopbouw, vertrektijden ed.
Het opstellen van weekplanningen t.b.v. verkoop, inkoop en logistiek
Analyseren van de diverse klantprocessen en het komen met verbetervoorstellen
Het implementeren van procesaanpassingen
Meewerken aan diverse verbetertrajecten
Wat we van jou vragen
Je hebt een MBO+ of HBO werk- en denkniveau
Oog voor detail en oplossingsgericht
Proactief en streeft naar constante efficiency
Je bent stressbestendig, enthousiast, leergierig en ambitieus
Je hebt kennis van Microsoft Office
Geen 9-tot-5 mentaliteit
Affiniteit met ICT is een pré
Wat kun je van ons verwachten?
Een groene omgeving om je dag te starten in een team van enthousiaste collega's
Een gezonde en informele werkomgeving
Veel afwisseling in werkzaamheden en de ruimte om jezelf te blijven ontwikkelen d.m.v. een opleiding of cursus. Wij werken graag mee aan jouw ambitie!
Goede arbeidsvoorwaarden en een salaris dat in overeenstemming is met de functie
Een mobiele telefoon en laptop met daarbij de mogelijkheid om af en toe thuis te werken
Een aantrekkelijke fietsregeling, een bedrijfskantine met verse broodjes en salades en twee keer per week wordt er gratis vers fruit gebracht voor onze medewerkers
Een actieve personeelsvereniging om je collega's nóg beter te leren kennen
Interesse?
Solliciteer dan direct via de onderstaande button! Wil je eerst nog wat meer informatie? Neem dan contact op met onze HR afdeling via 0174-612387 of mail naar [email protected]. Dan hopen wij daarna jouw sollicitatie te ontvangen.
Ben jij onze nieuwe Operations Support Officer?
Solliciteer direct!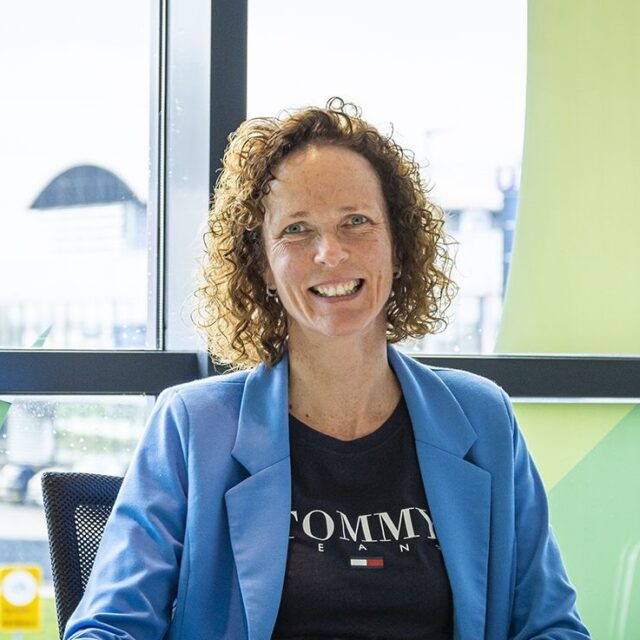 Petra van der Waal

HR Manager
Also interesting for you: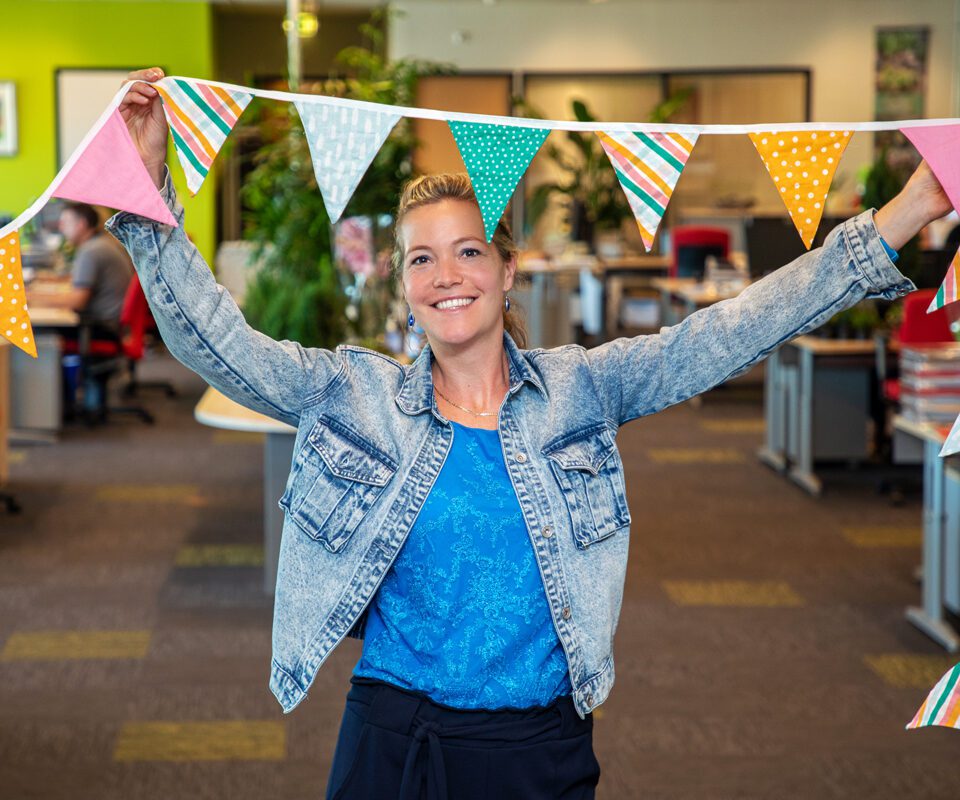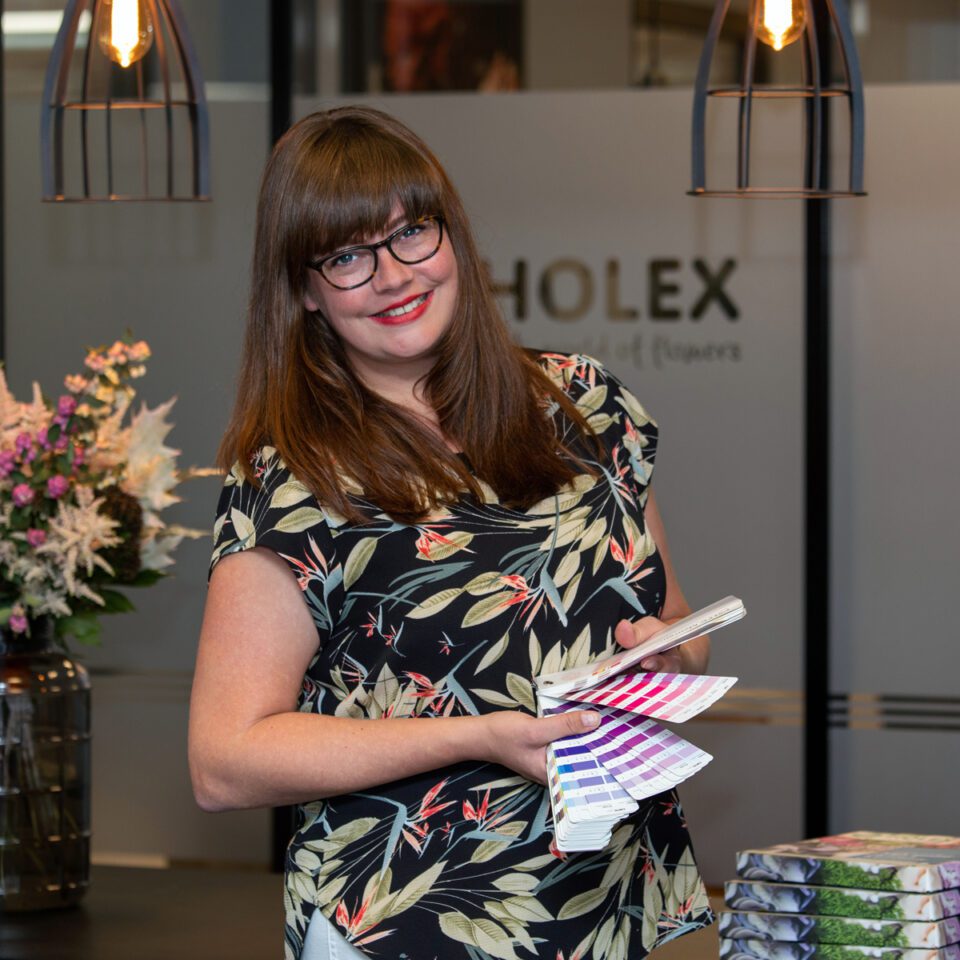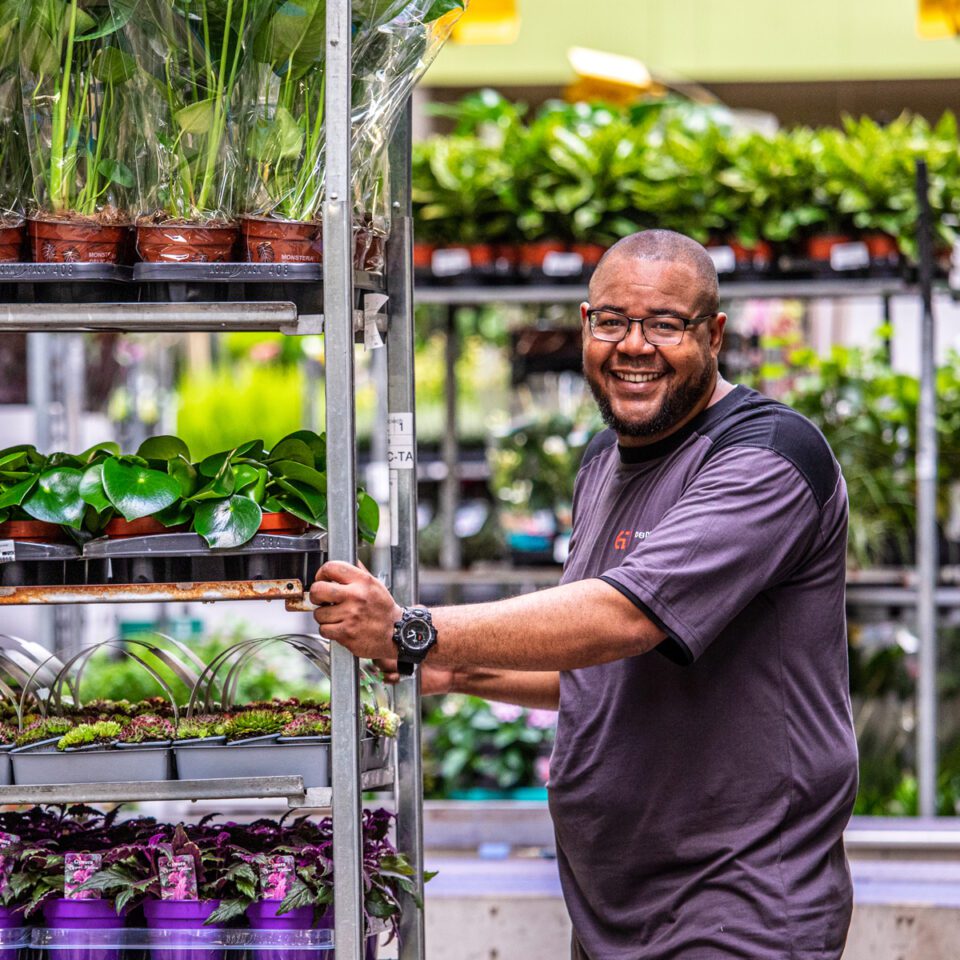 I love my job
OZ Planten consists of a nice group of people. You have freedom and you can implement all your ideas.
Nicole Voorbij - Sales and backoffice Italy at OZ Planten
All vacancies
The variety makes me happy
No two days are the same. This means that you have to be flexible, because an urgent project can just come through. For me this is a nice challenge, so I don't get bored.
Fleur Cornelissen - Marketing Manager at Holex Flower
All vacancies
Work hard, play hard
In my position, the diversity of the activities and working with different people and cultures still appeal to me!
Winyfred Daal - Logistics at EDD Hamiplant
All vacancies

0
turnover (2020)

0
bouquets to consumers every week

0
flowers to consumers every week

0
plants to consumers every week

0
export countries

0
% sustainable sourcing
0
countries with offices

0
employees (FTE)

0
countries sourcing